As digital transformation leaders focus on improving customer experience for their business, they often come across questions that seem hard to answer. This article offers straightforward answers to these common queries:
How to get started?
Begin by assessing your current customer touchpoints and pain points.

Understand your customers' needs and expectations.

Prioritize areas for immediate improvements.
How do I identify the most impactful strategies in a sea of suggestions?
Align your efforts with your organization's goals.

Focus on strategies addressing customer pain points.

Gather feedback and analyze data to inform decisions.
What are the key technologies to improve customer experience?
CRM (Customer Relationship Management):

Organize and manage customer data effectively.

Customer Engagement Platform:

Enhance interactions across channels.

Customer Experience Management:

Measure, analyze, and improve customer experience.

Personalization Engines:

Customize content and recommendations based on individual preferences.

Chatbots:

Automate support and enhance real-time interactions.
Let's have a look at these technologies in detail.
1 – Customer Engagement Platforms
Imagine a retail company, 'Modern Mart,' dealing with customer messages through email, social media, and its website. Juggling these channels results in delays and a fragmented customer experience.
For example, a customer might inquire about a product's availability through email, share feedback via social media, or have questions about their online order on the website.
A Customer Engagement Platform streamlines this process by converging all messages into a single dashboard. Whether inquiries about product availability, feedback on social media, or website-related questions, everything is made available in one place.
It expedites responses and ensures a consistent customer journey.
2 – Customer Experience Management (CXM)
According to Gartner, CXM or customer experience management is the practice of understanding customers and deploying strategies to meet or exceed their expectations, leading to greater satisfaction, loyalty, and advocacy.
Let's take the case of 'Modern Mart' from the previous section –
Modern Mart has been around for a while but has yet to learn about their customers. They hit everyone with the same discounts and had lines at checkout that could test anyone's patience.
With a CXM strategy, things got savvy. They could now dig into customer data, learn what people liked, and send personalized offers.
The result?
Checkout lines got shorter, and complaints were handled instantly. Customers felt appreciated, shopped more, and stuck around. It's like they transformed from a local grocery chain to what seems like a retail enterprise with global operations.
A good CXM strategy transforms both your approach and the customers' perception of your business.
When crafting a strategy to enhance customer experience, consider the following steps:
Start by putting the customer at the center of all your operations, and identify areas where improvements can benefit everyone.

Ensure you have the required resources and encourage collaboration across departments like sales, marketing, and customer service.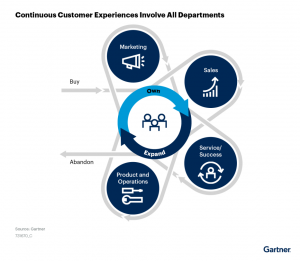 Keep focusing on actions that impact customer satisfaction most and check if they help derive value.

Also, find and tackle any internal obstacles hindering teamwork in improving customer experiences.
In summary, the CXM framework involves three main steps:
Understanding customer needs, assembling the right teams, and ensuring your services work seamlessly.
3 – CRM
CRM is a tool that helps businesses keep track of their talks with current and future customers and understand them better.
Before the widespread adoption of CRM software, businesses used Excel spreadsheets as a rudimentary form of manual CRM to track customer information, interactions, and sales data.
While it served the purpose to some extent, it needed more automation and advanced features that modern CRM systems offer.
So, what exactly is it that CRMs do better?
CRMs are great at neatly organizing customer data, promoting teamwork, and keeping track of interactions. This approach helps businesses better understand customers, improve operations, and improve customer experience.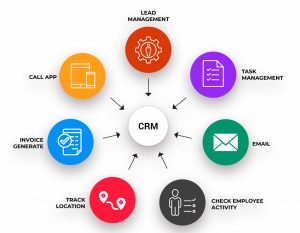 And here's how CRM helps improve Customer experience –
Better Understanding of Customers: CRM systems gather all customer details, like what they bought, how they like to be contacted, and what they've said about your products. This helps you understand them more deeply, see trends, and predict what they might need next.
Easier Communication: CRM acts like a central hub for all customer info and past conversations. So, whether you're emailing, talking on the phone, or meeting in person, your team can quickly find all the important details. This makes every customer interaction smoother and more effective.
Team collaboration: CRM brings your sales and marketing teams together. It helps them keep track of potential customers, nurture leads, and figure out what works best to turn leads into buyers. Your marketing team can create focused campaigns, and your sales team can easily follow up with potential customers.
While CRMs do their job of organizing customer journeys from A to Z, why don't we focus on real-time customers, the ones that truly matter to your business?
With conversational AI, you are just a click away from providing human-like interactions for your customers.
4 – Conversational AI
Picture this: a customer visits a company's website and asks questions about a product.
Instead of waiting for an email response or navigating through menus, they chat with a helpful AI agent in real time. It provides quick answers, recommends relevant products, and even assists with the purchase, making the customer's experience more intuitive and efficient.
Conversational AI isn't just limited to chatbots or AI agents; it's a powerful technology that transforms customer interactions for the better in every way possible.
That said, here are a few benefits of this technology –
Makes personalization effortless –

This is a no-brainer. Nothing comes close to providing a tailored experience than a

chatbot powered with conversational AI

.

Not only will it answer your questions, but it'll also ask you questions, meaning that with each conversation, your CRM repository is enriched with quality data that can further be used to influence crucial business decisions.

24/7 Customer Support –

With

90% of customers

stating that they consider an immediate response as a signal for great experience, time indeed is a decisive factor. With chatbots let customers be multi-national or from varying time zones; these conversational bots are available 24/7, round the clock.

Creates a seamless customer journey –

When trained exclusively on a brand's knowledge base, conversational AI bots can map out a consistent journey for the customer from start to finish, adopting the brand's tone and voice.
Don't take our word for it; let the numbers speak for themselves.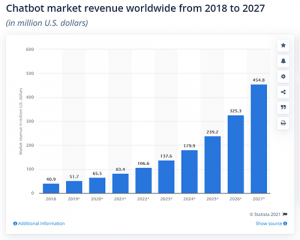 It is estimated that by 2024, consumers will spend over $142 billion via chatbots, an insane figure considering the total spent was a little over $2.8 billion in 2019.
That figure alone speaks volumes about the depth of its features, potential, and demand.
As mentioned earlier, reducing consumer effort is just part of the process. To fully capture their attention for your business, offering the right mix of CX entails personalization, preferences, and customer empathy is crucial.
5
– Personalization Engines
Perhaps the most critical aspect of personalization is the ability to provide the right content at the right time. Personalization Engines help achieve this by figuring out which content works best for different groups of users.
For example, imagine an e-commerce website. Using a personalization engine, it can analyze data to understand that one group of users prefers athletic wear while another is interested in fashion accessories.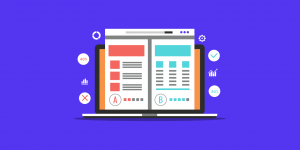 Here's a simplified overview:
Marketers set goals for their campaigns.

The tool uses data and testing to determine the most effective content.

This information is then used to create tailored user experiences that align with the campaign's goals.
In a nutshell, personalization engines make it easier to create content that resonates with different audiences and drives successful campaigns.
Improving customer experience – Key Takeaways
Adopt a customer-first mindset:

Place customers at the center of your business – from marketing to post-sale interactions. Incorporate customer-focused principles into executive discussions, business planning, and development processes. CRMs, CXMs, Personalization engines, and engagement platforms are all tools to make this possible.
Embrace Automation and AI:

Identify specific business challenges that automation and AI can help solve. Define clear use cases, assess how they affect existing workflows, and consider who might need to learn new skills.
Join us as we build the future of conversational interactions. Schedule a free automation consulting with us today!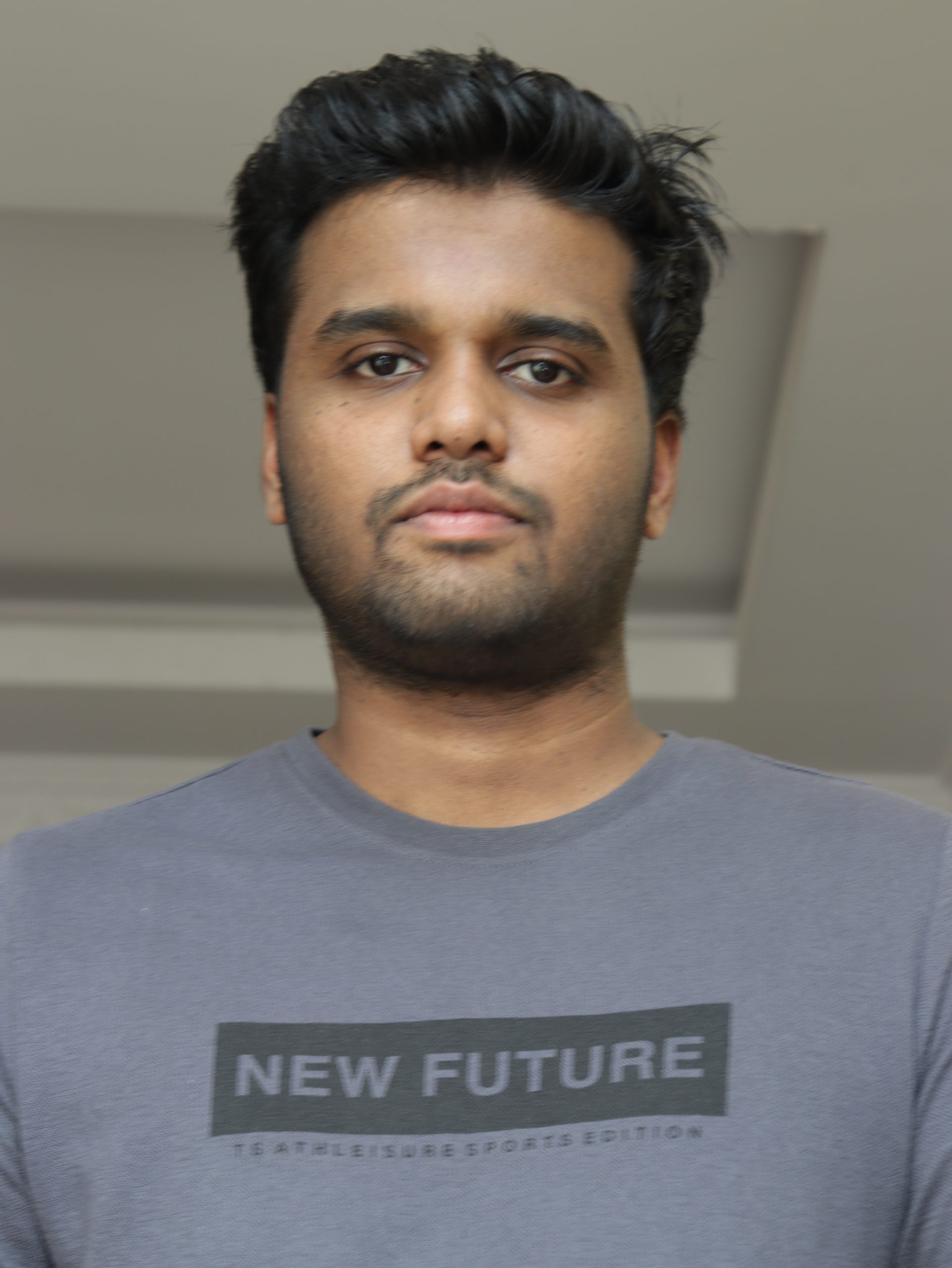 Vyshnav is a writer and editor who's been creating written and multimedia marketing content for agencies and businesses since 2018. His work spans multiple industries, but has ultimately led him to focus on conversational AI as a core niche.
Vyshnav writes and manages different types of content for TARS, particularly in automation & customer experience domains for BFSI.
In his spare time, you can either find him busy with ancient scriptures or trekking across the western ghats.