Any good mortgage marketing campaign needs a good data management system to ensure that every lead is qualified, categorized, and followed-up on😤
To make your life easier, we've compiled this list of the Top Mortgage CRMs that can help you stay on top of your marketing campaigns like a boss😎
The CRMs on this list were assessed on a variety of factors including price💰, features⚡, and ease-of-use🔨
Without further ado, here are the top Mortgage CRMs that you should consider for your loan origination business👇
The first thing that strikes you when you land on BNTouch's page is how future-oriented they are. Unlike the other CRMs on this list, which place emphasis on their feature set first, BNTouch talks about the evolving needs of modern mortgage businesses, particularly as it pertains to younger homebuyers, and then presents its features as a solution.
This approach is reflective of a generally thoughtful piece of software that will ensure that your marketing & sales operation is ready for anything that comes its way.
Here are some of our favorite BNTouch features:

Digital 1003- Being able to complete the 1003 online, is a basic necessity in the modern mortgage industry yet a lot of CRMs don't have it as a feature. BNTouch has you covered with an intuitive online 1003 system that makes mortgage applications a little more frictionless for your prospective homebuyers
E-signatures- To augment their online 1003 functionality, BNTouch has E-signatures built into their platform, further reducing friction in the mortgage application process
Customized Video Marketing- BNTouch recognizes that video marketing is the future of homebuyer engagement and have built out an entire video marketing platform in their CRM
Curated Social Media Content- BNTouch's social media management tools let you engage prospective homebuyers with custom-branded content on the platforms they hang out in every single day
Live Chat- Live Chat has become a staple of online interaction and BNTouch lets you integrate it into your mortgage marketing workflow for maximum user engagement
Website & Landing Page Builder- With its code-free webpage builder, BNTouch lets you create customized online experiences that convert prospects at higher rates than generic alternatives
Collaboration tools- BNTouch's powerful collaboration tools let your LO team work together to close deals
Marketing Automation- At its core, BNTouch has powerful basic CRM functionality including a marketing automation engine that lets you create automated email and SMS outreach campaigns
Marketing Templates- To supplement these campaigns, BNTouch comes with a set of customizable outreach templates that are proven to engage and convert prospects
BNTouch comes in three pricing plans: individual ($148 per month), team ($69 per user per month), and Enterprise (custom pricing).
This stratified pricing scheme makes the software a compelling choice for smaller LO companies (who don't want to invest in the more expensive licenses that some of the other CRMs on this list have) and enterprise companies alike.
If you're interested in learning more about BNTouch check out their website over here https://bntouch.com/
Whiteboard is perhaps the most interesting CRM on this list. They don't have the richest feature-set, but they more than makeup for it with thoughtful design. At the core of this value is the way they developed their software. Whiteboard took an almost ethnographic approach to software development by following top-performing LOs around for two years while the developed their CRM. The end result is one of the most versatile and user-friendly mortgage CRMs on the market.
Perhaps the best example of this attention to detail is is their Playbook™ feature. In other CRMs, you have access to powerful marketing automation features but you have to manually set each one up with your own email copy, call scripts, task lists and workflows. Whiteboard, on the other hand, offers you a set of curated Playbooks that will preload your CRM with highly-optimized templates for every aspect of your marketing workflow. From battle-tested call scripts to intelligent pre-populated task lists and even automated birthday/holiday wishing campaigns for your referral partners Whiteboard has you covered. All you need to do is signup and import your contacts.
Between their intuitive UI (perhaps the most intuitive on this list) and innovative features, it is completely unsurprising that Whiteboard has been named a member of the Housingwire Tech100 three years in a row.
Here's a list of our favorite Whiteboard features:

Mortgage Playbook™- Playbooks are comprehensive marketing automation strategies that Whiteboard pre-populates with curated templates so that all you need to to get started is sign up and import your contacts
Automated Partner Management- Whiteboard helps you maintain your referral partner relationships through powerful referral management features like a centralized communication system for text and email, automated meeting scheduling, data analytics and even automated birthday/holiday campaigns
Call follow-up automation- Every time a new lead is generated, Whiteboard will create a custom call script for that lead, assign one of your LOs to that lead and schedule follow-ups in their calendar so that no lead falls through the cracks.
Integration Ecosystem- Whiteboard integrates with the most popular LOS and real estate database systems to ensure seamless transfer of your leads between your various workflows.
Whiteboard's pricing is quite reasonable. At $79 per user per month with a $299 dollar one-time setup fee, and an additional $33 per team per month for the texting add-on, smaller LO companies can invest in Whiteboard without breaking the bank.
If ease-of-use and automation are important to you, then check out Whiteboard's complete feature set at whiteboardcrm.com
Shape Software is an industry-agnostic CRM provider. After acquiring several loan originator customers, they recognized the need for mortgage-specific features to truly serve the needs of the industry. From native LOS integrations to in-built mini-1003s to loan calculators, shape's mortgage specific CRM build is armed to the teeth so that you can transform your loan origination business into a hyper-efficient mortgage marketing machine.
Some of Shape's coolest features include:
A Modern UI- Most if not all of the other CRMs on this list look and feel a bit dated, but Shape is different. It truly looks like a piece of software built-in 2019 and that can make for a more frictionless day-to-day user experience.
Mortgage Workflows- Shape adds built-in mortgage workflows into it's CRM so that you can efficiently move your prospects along the loan application process
Rich Integration Ecosystem- Shape integrates with the industry's leading LOS systems (Encompass, LendingQB, Calyx), POS, pricing engines and lead providers to ensure a seamless workflow across your entire operation
Lead engagement tools- Whether it's lead capture, qualification or even followups, Shape has you covered with a bevy of lead engagement tools from mini 1003s to SMS and email automation ensuring that no lead slips through the cracks
E-signature capabilities- signatures are a key part of the mortgage application process and shape is one of the few (maybe even the only) CRMs that adds this functionality so that you can make the entire process more frictionless
Email and calendar sync- Whether you use G-Suite or Outlook, Shape will integrate with your inbox and calendar so that you can see everything in one centralized location
Referral Partner Analytics– Like a lot of the other CRMs on this list, Shape offers referral partner tracking so you know how your various partners are performing
Multi-channel communications- Whether it's email, text or even phone calls, Shape centralizes your communication in one place making it easier for you to manage
Document Management- Keeping a track of all the documents that you need to get a homebuyer through the application process can be messy. Shape has you covered with a handy document management system
To make things even better, Shape's pricing is as reasonable as it is simple, and it really is very simple. They have just one plan for all their features at just $79 per user per month. No setup fee, no add-on fees, and no minimum users required.
If you are looking for a modern CRM with features that can supercharge your workflow, check out setshape.com/mortgage
Jungo is a customized version of Salesforce, that brings loan origination tools to the world's most popular CRM. When you get a Jungo subscription, the company gives you a customized salesforce license with some awesome extra mortgage-specific goodies (that we'll get into below) right out of the box
This Salesforce-based approach means that Jungo's CRM is backed by a reliable, well-supported infrastructure that is tried and tested for CRM purposes. More importantly, it means that you have access to a rich ecosystem of additional apps that you can use to add functionality to your workflow. Even though Salesforce isn't known for its user-friendliness, if done right, you could theoretically stack a number of additional salesforce apps on top of Jungo to extend your lead and partner management capabilities in any way you like.
With that, let's take a look at some of our favorite features in the Jungo app itself:
Email Marketing Automation– Email marketing is perhaps the most important channel for marketing to your leads and Jungo adds this functionality along with hundreds of mortgage specific email templates for you to choose from
Referral partner management- Jungo adds this key feature to your Salesforce dashboard so that you can track, analyze and evaluate your referral relationships
Customizable workflows and calendar/task management
LOS integrations- Jungo adds support for Mortgage Coach EDGE, BombBomb, Optimal Blue, and Floify to your Salesforce dashboard so you can seamlessly switch between your sales, marketing, and origination workflows
Post-closing campaigns– Even once the mortgage has closed, Jungo's post-close campaigns allow you to keep home buyers engaged
Loan Document Manager- Having the proper documents for every loan you origination is absolutely necessary and Jungo makes it easy for you to manage those documents with its DocsBar feature
Loan milestone notifications- A key source of friction for homebuyers in the loan application process is the anxiety of waiting. Jungo adds loan milestone notification emails & texts so that you can ease that anxiety and offer better customer service.
Perhaps the most compelling factor in Jungo's favor, however, is its price. At just $90 dollars per user per month (including a salesforce license) Jungo is a great choice for the price-sensitive LO operations out there (looking at you individual operators).
If Jungo seems like your kind of CRM, go to ijungo.com to find out more.
Like Jungo, MLOshift isn't a CRM in its own right. Rather, it is built on top of the wildly popular marketing automation tool ActiveCampaign. The resulting software is a capable mortgage CRM with powerful, battle-tested marketing automation tools baked in. Put simply, this is the go-to CRM for the rockstar marketers of the mortgage industry.
As if that weren't a compelling enough reason to give MLOShift a try, the company's founder Jeff Irving was a LO himself for years, which means that you can rest assured that every aspect of the user experience is backed by real experience in the mortgage marketing game.
Some of our favorite features in MLOShift are:
Marketing Automation- At its core, ActiveCampaign is a marketing automation tool. As such MLOShift comes with some of the most powerful email and SMS marketing systems in the mortgage space.
Centralized SMS communication– You will have to add an additional RingCentral or Burner integration to MLOShift but once you do the CRM can serve as a centralized place for you to keep in touch with leads and partners
Website and event tracking- By tracking how customers interact with your outreach emails and website, MLOShift allows you to optimize your marketing campaigns so that you can squeeze more leads from your campaigns without spending more time, money or effort into them.
Visual pipeline builder- MLOShift comes with a drag-and-drop loan and lead pipeline creator so that you can easily structure your marketing campaigns
Visual Email Designer- Recognizing the importance of email marketing in the mortgage industry, MLOShift has conveniently added a drag-and-drop email designer to make visually stunning emails for your outreach campaigns
Referral source tracking- MLOShift's referral source tracking system gives you insights into how your referral channels are performing
Loan Status Update Templates- One of the key functions that MLOShift adds to ActiveCampaign, is a handy set of loan status update templates that help you keep your prospects updated on their loan
Loan lifecycle pipelines- MLOShift's lifecycle pipelines help you keep track of where each homebuyer is in the loan application process
Email autoresponders- Instant response is key to good customer service in the mortgage industry, and MLOShift's autoresponder emails ensure that your prospects never have to wait for a response.
MLOShift's pricing is unique compared to the other CRMs on this list. For $170 per month + a one time $300 setup fee you get 25 user accounts and 2500 contacts. That makes the software considerably pricier than the previous two CRMs for a one man operation but if your company is even slightly larger than that, you will see considerable savings by choosing MLOShift as your CRM provider. It's seriously a compelling offer for small-mid sized LO operations.
If MLOShift's powerful marketing-oriented approach to Mortgage CRMs, go to www.mloshift.com to find out more.
A longtime player in the mortgage industry, Surefire has earned its place in the pantheon of LO-focused CRMs. With a powerful suite of marketing automation tools and the standard contact management features, Surefire can help boost your productivity.
What we particularly like about their platform is their dynamic in-process videos which are automatically sent to prospects as they move along the loan process. In our experience videos are a far more effective way to communicate with users than plain text, and surefire's emphasis on it is a great way to reduce friction in the loan application process.
Some of Surefire's most compelling features include:
Email Marketing Automation– A standard feature in most CRMs, Surefire lets you engage your leads through automated email marketing campaigns
List Segmentation– To make the email marketing even more powerful, Surefire let's you segment your leads into lists for customized marketing campaigns based on home buyer characteristics
Digital 1003 form- Surefire brings the Mortgage application staple online for a more convenient home buyer experience and easier document management
Dynamic videos- Surefire boosts engagement in the loan application process by automatically sending videos to prospects throughout the loan application process
Post-close campaigns- Keep home buyers engaged even after they close using Surefire's post-close email campaigns
Lead monitoring and alerts- Surefire has an intelligent monitoring system that alerts you when your customers are listing their home, ready for refi or even when it's just their birthday
Interactive Engagement Features- Using interactive tools, games, and calculators you can keep your prospects informed and increase the likelihood that they will convert
Surefire does have three different plans listed on its website geared towards companies of various sizes (small team for up to 9 users, business for up to 150 users and Enterprise for 150+ users) but it doesn't actually have any pricing associated with any of these plans. But with a lack of LOS integration in the small team plan its clear that their focus is on the bigger players in the space.
If Surefire's dynamic videos and contact management seem up your alley check out www.topofmind.com for more information
MyCRMDashboard is the brainchild of Continuity Programs, one of the earliest players in the mortgage and RE space. This experience shows in their CRM software. While it might not be much to look at, MyCRMDashboard is chock-full of handy features that will take your mortgage marketing game to the next level. From their highly detailed 3-year (36 touchpoints), 5-year (59 touchpoints) and 7-year (82 touchpoints) outreach programs to keep referral partners and home buyers engaged to their handy KPI dashboard that gives you an at-a-glance overview of how your business is doing, Continuity Programs' experience oozes out of MyCRMDashboard.
With that, here's an overview of our favorite features in the software:
KPI Dashboard- MyCRMDashboard's KPI dashboard lets you see how all aspects of your loan origination operation are functioning at a glance and that helps you quickly identify what's going right and what needs improvement
Connections™ Program- The Connections Program in MyCRMDashboard lets you choose from pre-built 3, 5 and 7 year outreach sequences so that you can spend more time converting prospects and less time fiddling with your CRM settings
Reputation Management tools- Through automated thank you cards with surveys, MyCRMDashboard lets you collect feedback from your clients, helping you improve your processes in the future
Custom Online Storefronts- With MyCRMDashboard's custom storefronts you can infuse your branding into your marketing content to create a more cohesive buyer experience that converts
Executive Reporting Tools- For the larger organizations out there, MyCRMDashboard gives you executive reporting tools so that managers can closely monitor the performance of teams across branches
Econnections™ – MyCRMDashboard's Econnections system lets you set up personalized outreach campaigns that drive repeat business
Personalized URLs- Using personalized feedback URLs, MyCRMDashboard lets your prospective homebuyers easily ask you questions through the application process
Like many other CRMs on this list, MyCRMDashboard does not display pricing on its page, meaning that smaller, price-sensitive LOs should request a demo on their website before committing to buying this software.
If you want to leverage MyCRMDashboard's decades of mortgage tech experience in your marketing process go to www.continuityprograms.com/mortgage-financial-marketing
In terms of pure CRM functionality, Cimmaron Mortgage Manager is a reliable choice. It does pretty much everything that all CRMs on this list do in terms of contact management and marketing automation.

What truly separates Cimmaron from its competitors though, is it's the company's almost amazon-esque focus on the satisfaction of your end customer. This is especially evidenced by the fact that they are the only CRM on this list that has created an app for homebuyers to keep on top of their application and notably the only CRM that has created an array of surveys for your home buyers to fill out at various stages of the process for higher quality feedback.
Here are some of our favorite Cimmaron features:
Mobile-app for homebuyers- As I mentioned above, Cimmaron has built a mobile app just for your home buyers so it's easier for them to stay informed about the loan process
Customizable dashboards- Cimmaron lets you customize your dashboards so that it can be optimized for the unique workflows of your LOs
Marketing Automation- Cimmaron has all the standard email marketing features that you'd expect from a CRM with drip campaigns, email templates and even newsletters baked into the software.
Video Email Marketing- To make your email marketing campaigns more engaging, Cimmaron has a video feature built into its email marketing
Co-branded campaigns- Like most of the other CRMs on this list, Cimmaron takes marketing automation a step further and let's you co-market with your referral partners
Conversion tracking- A lot of LOs don't think about CRO but with Cimmaron's conversion tracking you will be able to squeeze more leads without increasing your marketing investment
Homebuyer Surveying- Cimmaron's emphasis on homebuyer experience really comes through in it's surveying feature. At various points of the loan application process you can survey home buyers for valuable feedback that will help optimize your processes
Internal team chat- When you work in a Loan Origination company it can be hard to coordinate with your fellow LOs. Cimmaron has thought of that and included internal team chat into it's CRM.
Centralized text communication- Cimmaron has two-way text communication to make customer communication easy
Lead Generation Integrations– Cimmaron integrates with your LOS, lead gen platforms, Outlook and even has VOIP and predictive dialers so that you can manage your leads like a boss
If Cimmaron's customer focussed approach matches your company culture, check them out at www.cimmaronsoftware.com/Mortgage-Software
MortgageiQ has been in the CRM game for over 25 years now, and they want you to know it. They recently overhauled their software adding a collection of features that are required for any modern mortgage origination operation.
From their marketing template builder that lets you create branded content, to their partner relationship management tools that help you nurture your referral networks, MortgageiQ is a powerful option that compares with any other CRM on this list.
Here are some of their key features that you should be aware of before making a decision:
List Management- MortgageiQ's list management features let you segment your contacts into easily manageable lists making outreach considerably easier for larger LO companies
Marketing Automation tools- A standard feature in all modern CRMs, MortgageiQ let you create automated email sequences that ensure that no lead falls through the cracks
Template Editor- Using MortgageiQ's template editor you can create custom-branded content that improves the likelihood of homebuyer response in your email outreach campaigns
Lead Management & Tracking- MortgageiQ automates the lead assignment, distribution and tracking processes so that your managers can spend more time optimizing processes and less time fiddling with your CRM
PRM- Like many of the other CRMs on this list, MortageiQ lets you use its powerful email automation and list management tools to manage your partner relations as well, ensuring robust referral networks
MortgageiQ does not list pricing on its site and explicitly states that it is not made for teams smaller than 25. Unless you are an Enterprise-level LO company then look elsewhere for your CRM needs.
If you are an enterprise-level customer though, and you like what you see in MortgageiQ's feature set then check them out at https://www.mortgageiqcrm.com/
Velocify LoanEngage is more than just a CRM. It is a comprehensive mortgage sales and marketing tool.
In 2017, the company was acquired by Ellie Mae which means that they have the full backing of the industry's leading software company. This relationship makes Velocify a particularly compelling choice for any loan origination company using Encompass as it ensures a tighter integration between LOS and CRM. In fact, if you are in any way dependent on the Ellie Mae ecosystem, Velocify is a good bet for you because the close integration between all of EllieMae's products can seriously boost your productivity.
Other than the standard contact management and sales lifecycle management tools that all CRMs have, Velocify's CRM comes with a bevy of powerful but easy-to-use tools that will make the lives of your LOs easier. Some of our favorite features include:
Unified Sales & Marketing Dashboard- By having both aspects of the lead acquisition process in one place Velocify allows for a seamless transition and maximum efficiency for your LOs.
Callback Calendar Reminders- Velocify has a powerful reminder system that helps your LOs stay on top of their follow-ups and no lead slips through the cracks
Marketing Automation– Velocify's email marketing tool allows you to send corporate-approved marketing emails and text messages at scale to keep your leads engaged
Mortgage Coach Integration- By including a native Mortgage Coach integration, Velocify allows you to effectively use borrower education in your sales and marketing strategy
Partner management portal- Combined with its powerful data and reporting tools and marketing automation, Velocify helps you identify how your various referral partners are performing and manage your relationships with them effectively to ensure maximum yield
Co-branded marketing with referral partners- Velocify's co-branding tools allow you to drive more conversions but it helps you maintain good relationships with your referral partners
Personalized, visual loan scenario presentations- Visually appealing loan scenarios can help you convince your leads more easily and convert a greater proportion of them into paying customers.
Ellie Mae doesn't post pricing on its pages, but looking at its feature-set (particularly the corporate-approved emails) it's safe to say that Velocify's intended customer is the mid to large loan origination company. If you are a larger enterprise player integrated into the Ellie Mae ecosystem, however, this is the CRM for you. You might have to pay a little bit more, but the added efficiency of having a deep LOS-CRM integration across your organization will more than make up for it.
If Velocify seems like your kind of CRM, go to velocify.com to request a demo.
Unlike the other CRMs on this list, Unify doesn't have many fancy extra features. There is no document management system, no callback reminders and certainly no loan visualization tools. But this barebones approach isn't necessarily a bad thing. The simplicity of Unify approach to lead management removes distractions and allows you and your LOs to be as organized as possible.
Of course, it's not like Unify doesn't have any extra goodies at all. The company has included a select few marketing automation and relationship management features that allow you to close deals while maintaining organization.
Here are a few of our favorites:
Contact management– Whether it's your leads or referral partners, the key role of a CRM is to keep your contacts organized, and Unify does just that
LOS integrations- Unify has included a real-time LOS integration that monitors your LOS database and sends you targeted opportunity notifications
Marketing Automation- A standard feature in most CRMs these days, Unify allows you to set up automated email outreach campaigns to keep your prospects engaged.
Marketing Template Library- As if a marketing automation platform weren't enough, Unify has a broad selection of templates for a variety of different marketing assets, from physical flyers that you can hand out to email marketing sequences
Co-branded marketing materials- Unify's co-branding tools are a great way to close more deals and maintain a good relationship with your referral partners.
Video marketing capabilities- Unify allows you to include engaging video content in your marketing workflows to ensure maximum engagement and high conversions
Post-closing engagement campaigns- Where a lot of CRMs focus primarily on closing prospects, Unify like many of the other top CRMs on this list goes a step further by helping you to keep customers engaged even once they've closed.
Like Velocify, Unify does not post its pricing publicly so it is hard to gauge who their intended customer is. If you're a smaller LO company and price is a serious consideration for you then, by all means, go book a demo with them, but don't keep your hopes up because generally, a lack of public price listing means the company is targeting bigger ticket customers who don't mind paying.
If Unify seems like your kind of CRM, go to unifycrm.com to get more info.
CRMs are only half the picture…
All of the CRMs that we mentioned on this list are great for managing your contacts after they've entered your funnel.
But how do you get those contacts there in the first place?
Before you can start crafting your epic engagement sequences and follow-ups you need an effective way to capture leads and the current methods of doing so are woefully lacking.
Traditional lead capture forms are unengaging, clunky, mobile un-optimized and they yield conversion rates that are consistently below 5%.
No matter how good you are at crafting ad campaigns, email outreach sequences or even good old fashioned flyers, your lead capture forms are killing your marketing campaigns and that is an outcome neither you nor your prospective homebuyers like.
By using chatbots for lead capture, our customers are able to deliver an interactive marketing experience that converts at rates that are at least 50% higher than regular forms.
If you're interested in learning more, check out our free guide on using chatbots for mortgage lead gen over HERE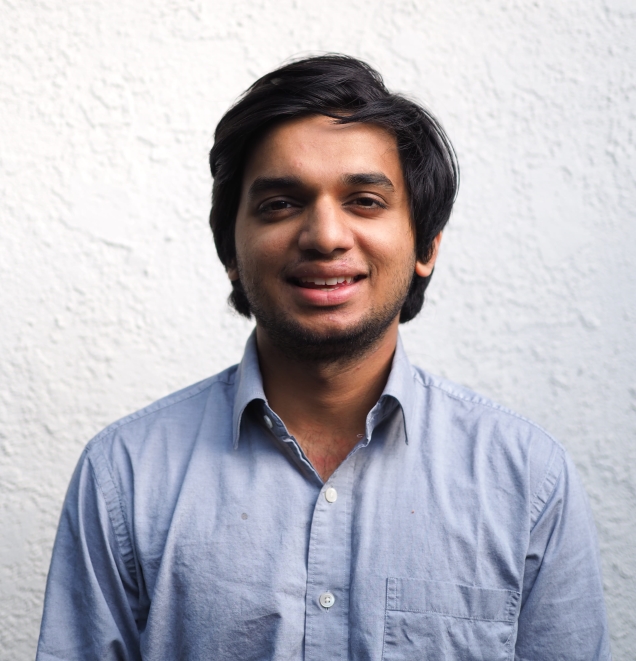 Arnav is the Director of Content Marketing at Tars. He spends most days building bots, writing about conversational design and scrolling through Giphy's trending section looking for the gifs that go into the Tars Newsletter.