The International Medical Center (IMC) is a state-of-the-art multi-specialty hospital-based in Jeddah, Saudi Arabia. They partnered with Tars to leverage the Tars WhatsApp Engagement Suite so as to helps patients complete basic tasks like access information from their patient file (e.g. prescriptions, reports), and manage appointments.
This chatbot has helped IMC provide a better patient experience by delivering information and services instantly, and reduce customer service costs by automating interactions that would have otherwise happened over a phone call. We spoke to Saulat Ali, Expansion Projects Manager at IMC about this chatbot-based customer service system and the results it has delivered.
About IMC
IMC was inaugurated in 2006 by the late King Abdullah bin Abdulaziz and the late Crown Prince Sultan bin Abdulaziz after over a decade of meticulous planning. Since then, the hospital has established itself as a leading healthcare provider in the Middle East. At the core of its operation are a 150-strong team of US, Canada, and Europe-certified doctors spread across 30+ specialties, and state-of-the-art health facilities located in the heart of Jeddah.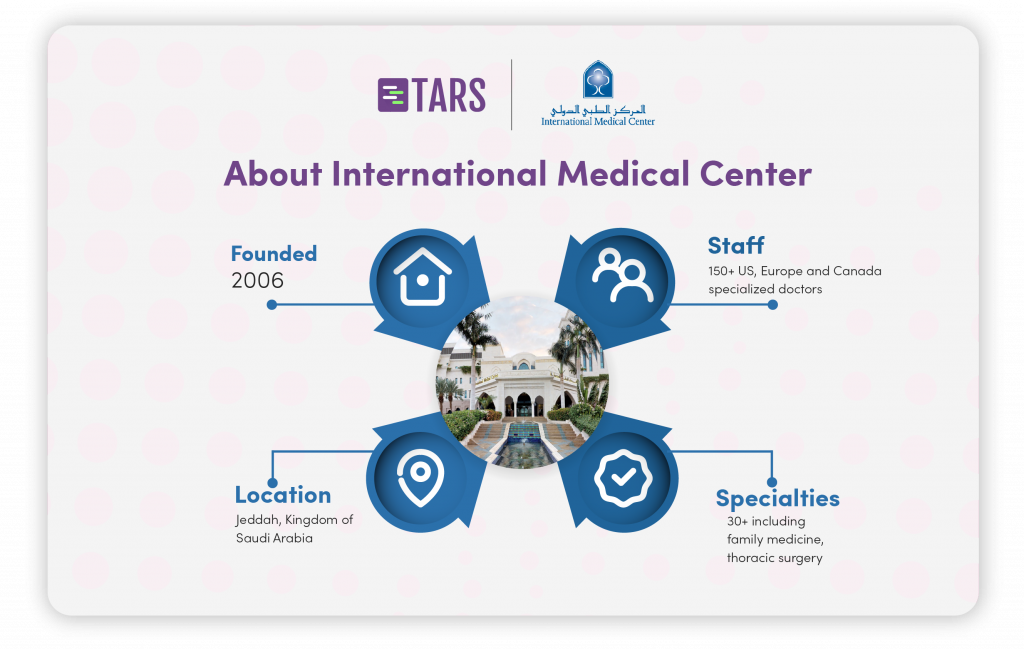 While these facilities and staff are undoubtedly the main reasons for IMC's success, they have also been able to distinguish themselves through their investment in patient experience. By investing heavily in their digital presence and customer service team, the hospital has made interacting with the hospital as easy as sending a message to friends or ordering pizza.
Through IMC's helpline, online patient portal, mobile app and now WhatsApp Chatbot, patients can find information about the hospital, access information from their patient file (e.g. prescriptions, reports), and manage appointments amongst other things. While these might seem like basic functions that all providers must have, it has proven to be a difficult task for healthcare providers the world over. In fact, before IMC activated their chatbot, they faced some difficulties themselves.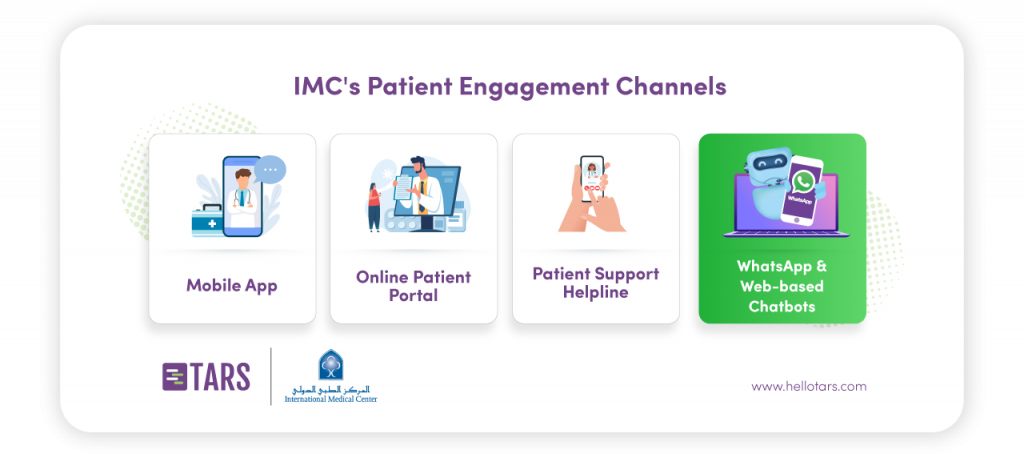 The Problem
Whether you're a bank, law firm, insurance broker, or world-renowned multi-specialty hospital, the people you serve want access to your services on their terms. In the case of IMC, this means that patients want to manage their appointments, access their prescriptions and medical reports, and ask informational questions about the hospital quickly and easily using their smartphones.
In the past, the channels that IMC provided to achieve such tasks were:
mobile apps
online patient portal
Patient support helpline
While these channels got the job done, they had their issues.
Problem with Mobile Apps and Online Portal
The apps and online portal were easily accessible and contained all of the information and services that a patient might need. Patients could access reports, prescriptions, appointments, and even check information about specific doctors and facilities at the hospital. The issue, however, was that finding the specific service or information that a patient needed within the app/portal required prior knowledge of where to find that information. This proved to be particularly difficult for less tech-savvy patients (e.g. older patients). Additionally, given the sensitive nature of medical information and the stress often associated with seeing a doctor, patients often preferred talking to a human agent to get tasks done rather than completing the tasks themselves.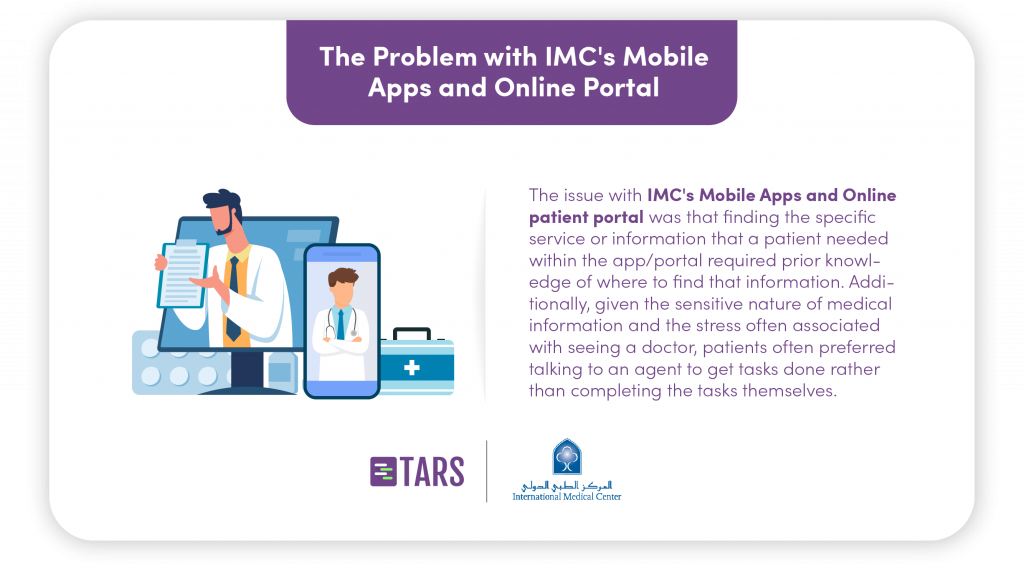 Problem with Patient Support Helpline
The patient support helpline addressed both of these issues. Rather than serving themselves, patients could call the hospital and get assistance from a customer service agent. Of course, the issue with this channel was that it simply wasn't scalable. Given IMC's size, the number of queries that they received on a daily basis far outstripped their agents' ability to respond to these queries quickly.
Invariably, their team would get overwhelmed by calls and patients would often get frustrated, waiting on hold or navigating confusing IVR systems that never seemed to get them to the right department.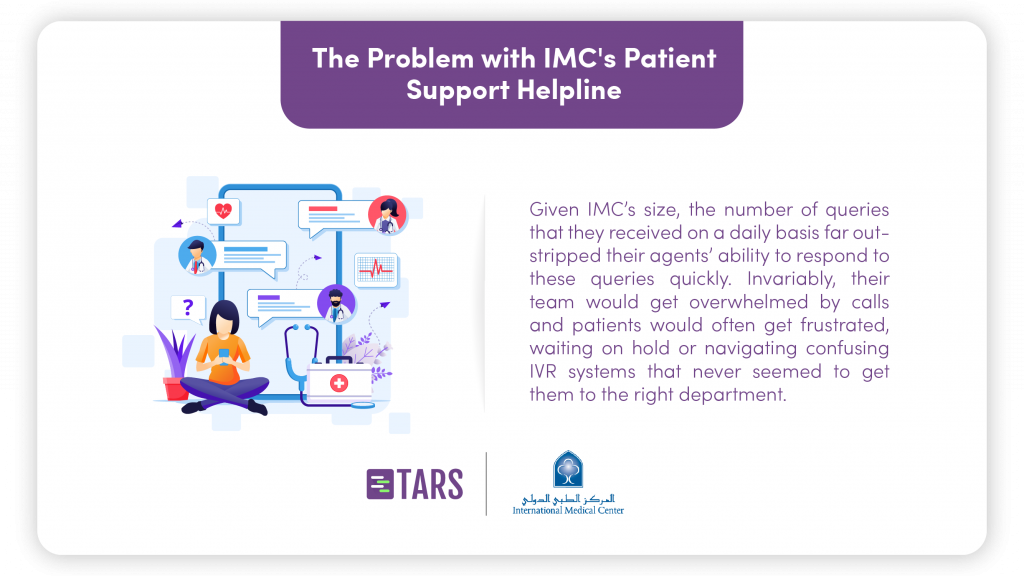 The Solution
To address their customer service problem, IMC needed a way to address queries in a manner that was easy for the patients to navigate and simultaneously did not require human agents to operate. The solution that they settled on was WhatsApp Chatbots. IMC worked with Tars to create a fully automated customer service WhatsApp Chatbot. The specifics of this chatbot's functioning and capabilities have been detailed below.
Access
IMC's WhatsApp chatbot is accessible through a QR widget across pages on their site.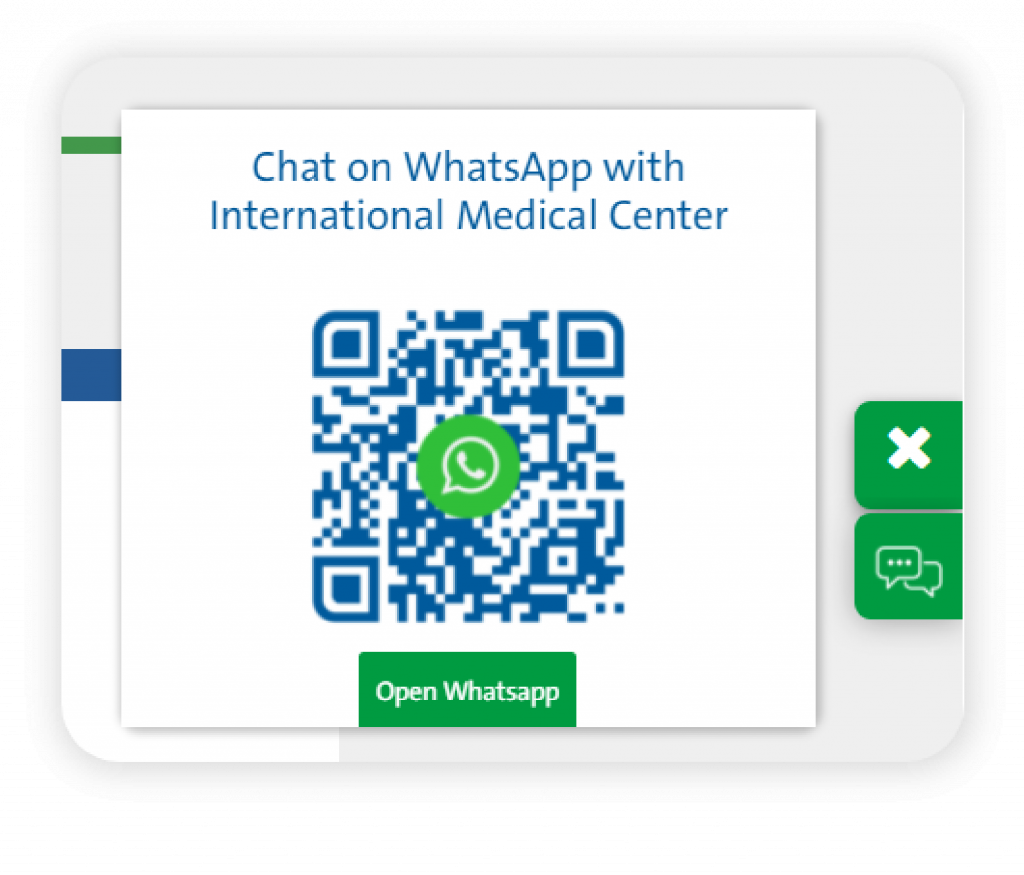 Clicking this widget takes users directly into a conversation with IMC's WhatsApp Business Number either in the WhatsApp app or web client depending on the device and patient's preference.
Put simply, patients don't have to download any additional apps to interact with the chatbot because they already have WhatsApp installed.
Patient Journey in the Chatbot
When a patient first interacts with the chatbot they are prompted to select their preferred language. Given the communities that IMC serves, the entire conversational flow with all its functionality is fully available in Arabic and English.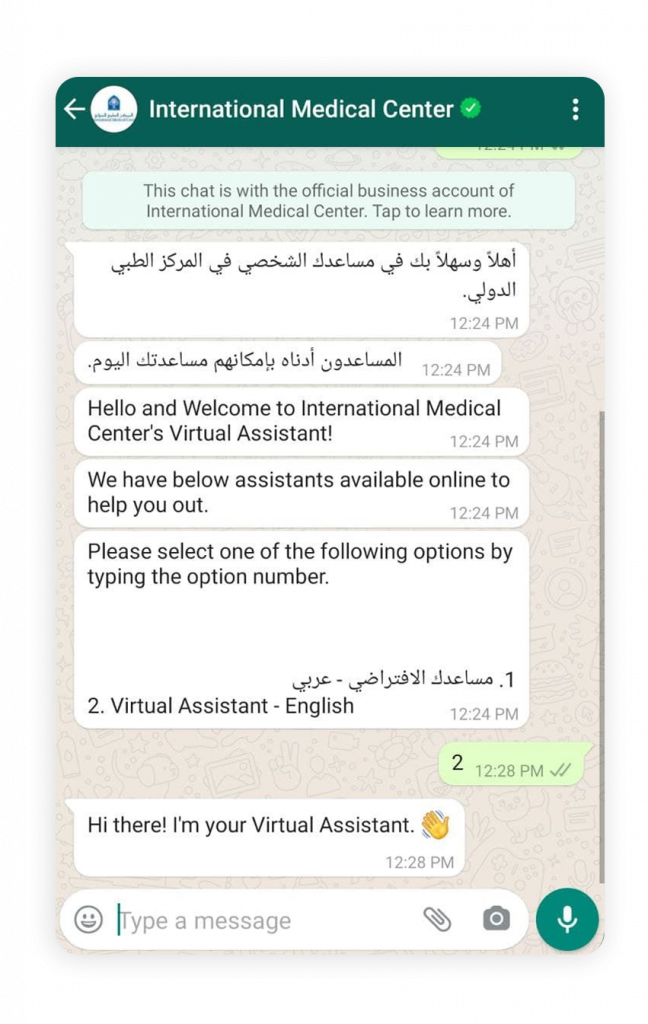 After selecting their preferred language, the chatbot asks the patient whether they are a new visitor, a returning visitor or whether they just need basic information about the hospital (e.g. visiting hours, contact details, location). Identifying this disposition is key because it helps the chatbot identify what sort of information the patient can access and whether they need to go through any additional verification to achieve their tasks.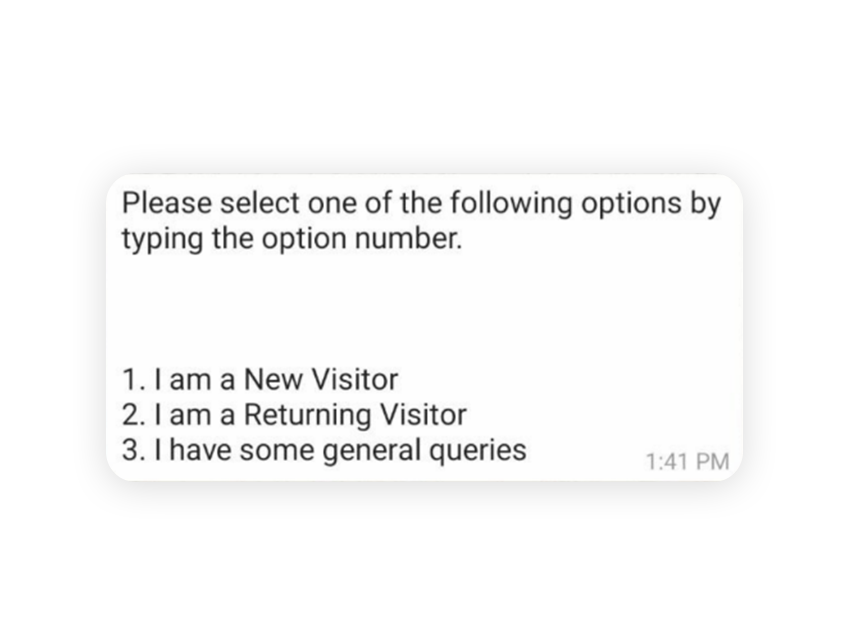 Since basic information about the hospital is publicly available, patients who select the basic information option are taken directly to a menu in-chat where they can access commonly queried information. Approximately 50% of people who interact with the chatbot fall in this category.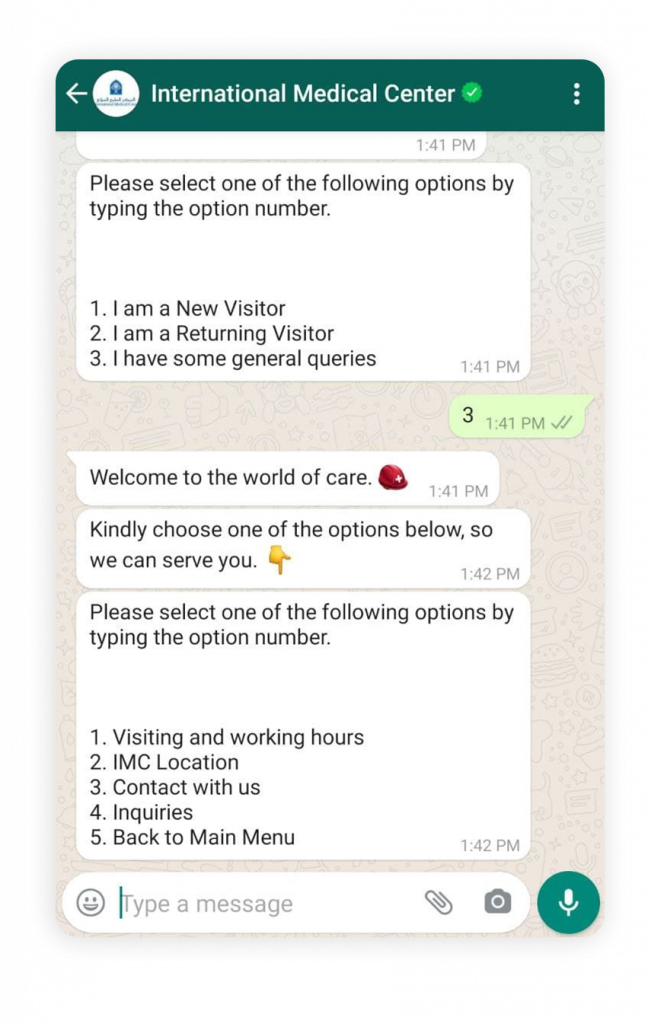 Patients who want to ask questions specific to their own circumstances need to verify their identity before the chatbot can help them further to ensure patient privacy. New patients are not registered on the IMC patient portal, meaning that they don't have information stored on IMC's databases and cannot be verified because IMC lacks the information to do so. As such, the chatbot redirects these patients to sign up for the patient portal. About 25% of people who interact with the chatbot fall into this category.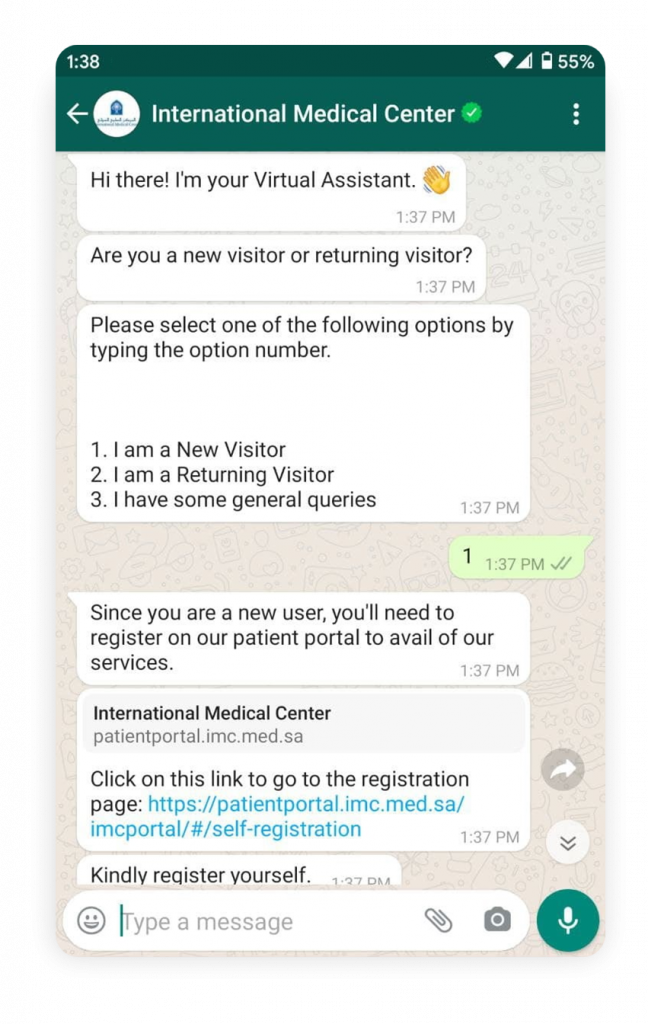 Returning patients (who make up the remaining 25% of users), are prompted to send their Medical Record number (a unique ID number tied to their patient profile), their passport number, or Iqama number (a unique ID number associated with a KSA Visa) to the chatbot. The chatbot then cross-references this information with IMC's patient database and triggers an OTP SMS to the patient's on-file phone number. The patient can then send that OTP to the chatbot to verify their identity.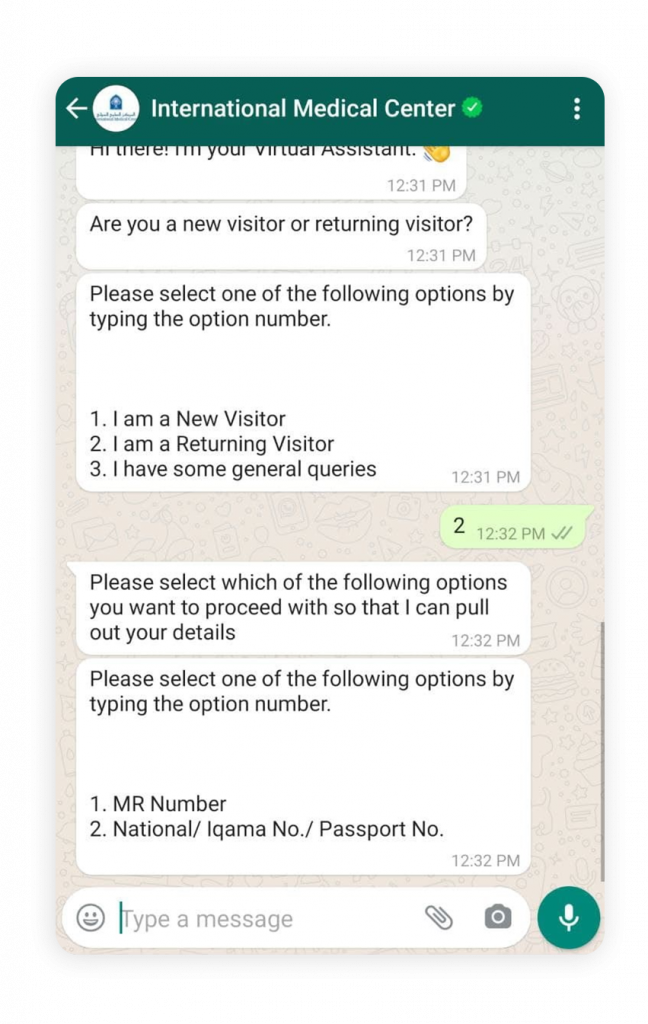 Once verified, the patient unlocks patient-specific functionality within the chatbot. The chatbot has a deep integration with IMC's hospital management system, so it can perform complex queries like accessing and editing the patient's appointments, identifying doctors within specific departments and identifying their open time slots, and pulling up prescriptions and medical reports, to name just a few possible tasks.
It's also worth noting that in compliance with KSA's policy on healthcare data, all of this conversation data is stored securely within the country.
The Impact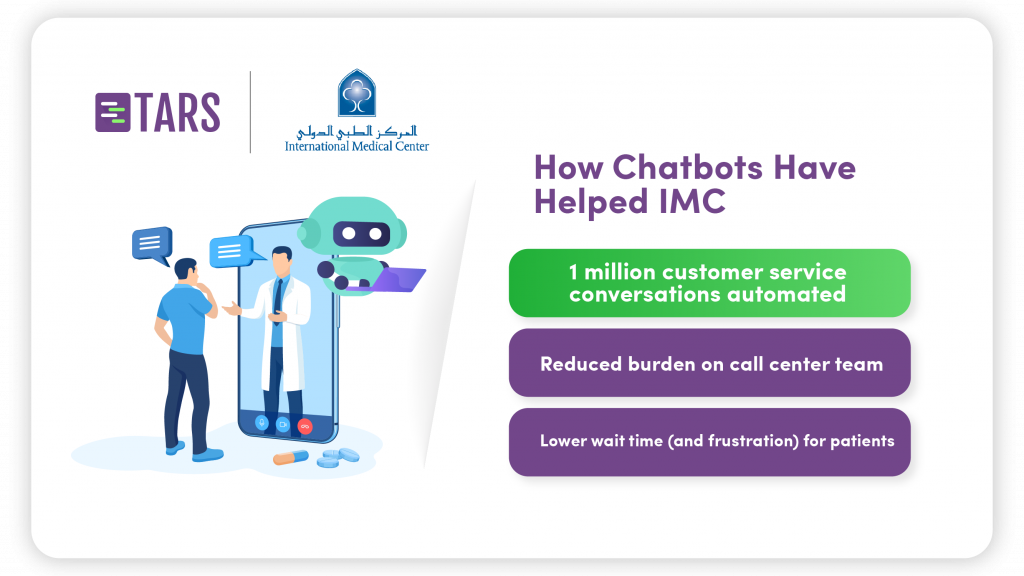 In toto, the WhatsApp chatbot is able to resolve the basic non-medical, repetitive requests (L1 queries) that would normally be handled by a human agent. This has had a twofold effect on the way IMC operates.
First, it has improved patient experience. Where patients previously got stuck on hold or navigating IVR trees to get their basic queries answered, they can now get those queries resolved by the chatbot immediately. This has reduced frustration and increased CSAT.
Second, the chatbot has reduced the burden on IMC's customer service and administrative staff. Since they no longer have to deal with a considerable amount of L1 queries, human agents have more time to deal with more complex queries that actually require their attention. Additionally, the chatbot has given them the ability to deliver customer service outside of work hours.
This effectiveness is reflected by the WhatsApp chatbot's staggering adoption. Till date, it has automated a little over 1 million customer service conversations for IMC.
How To Get Started with WhatsApp Chatbots?
Book a demo with us today and one of our in-house WhatsApp Experts will personally walk you through the entire process!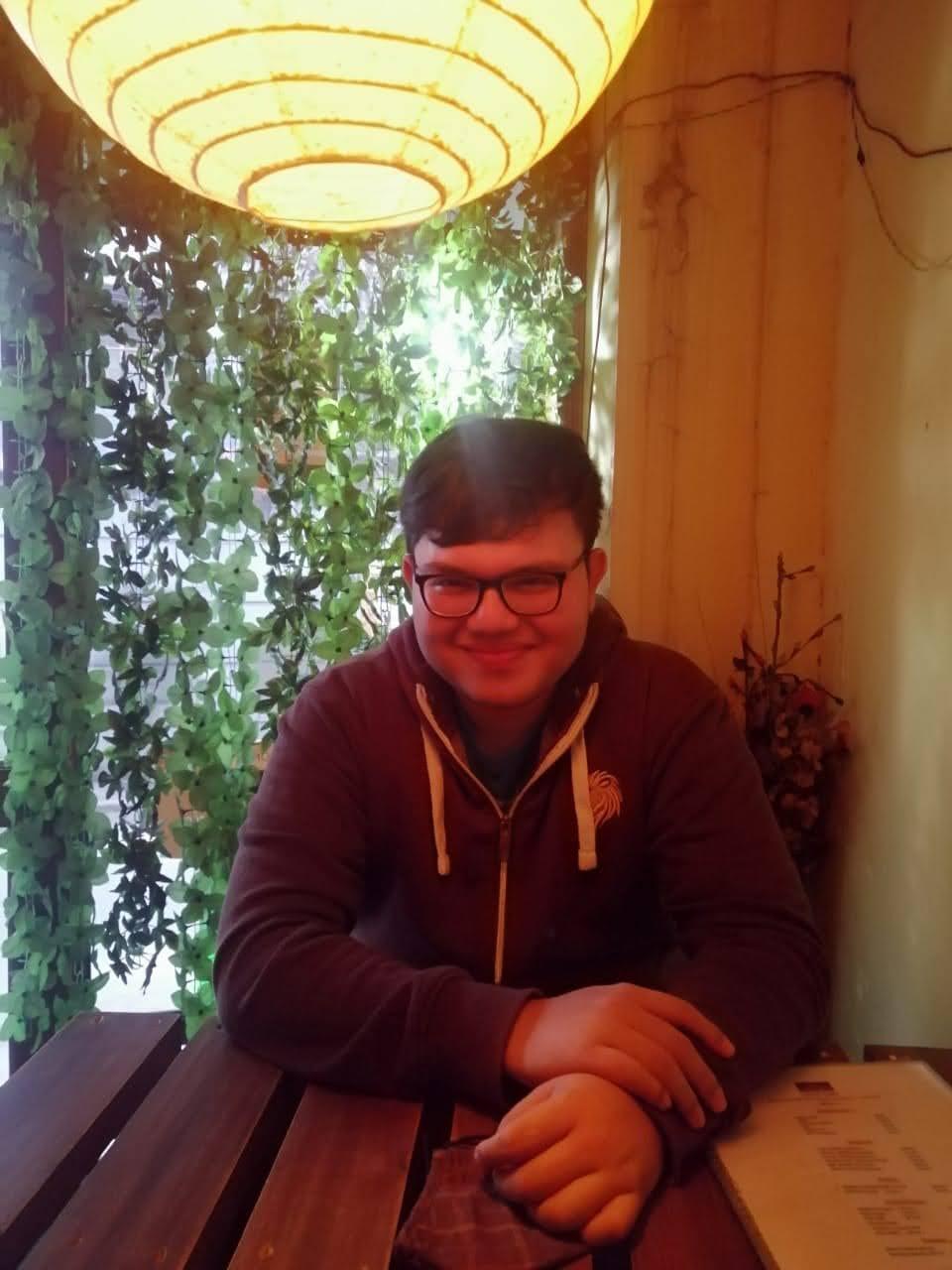 Soham is a content marketer on the Tars team. When he's not writing kickass blog posts like the one you just read he's reading obscure articles from history's foremost anti-enlightenment thinkers and writing treatises to send to his 3 substack subscribers.