Founded in 1983, US-based Jobs For The Future (JFF) is a national non-profit consulting organization that provides innovative and scalable solutions to accelerate the learning & transformation of the American workforce and education systems.
For 35 years, JFF has partnered with visionary entrepreneurs, Fortune 500 companies, and leading philanthropists, playing a critical role in the modernization and training of the American workforce. Put simply, their mission is making workers job-ready for the challenges and opportunities of the 21st century market.
One of their leading partners in their upskilling mission has been Prologis — a global leader in logistics real estate with a focus on high-barrier, high-growth markets. As of today, they acquire, develop and maintain the largest collection of high-quality logistics real estate in the world; including warehouses, distribution facilities and fulfilment centers.
A key part of the JFF-Prologis collab is the Prologis Learning Academy, which offers free education & training to thousands of users who are seeking jobs in the logistics industry. This is the story of how JFF used Tars Chatbots to increase engagement For Prologis Learning Academy 👇🏼
The Importance Of Prologis Learning Academy
Remember those e-commerce orders arriving within 24 hours at your doorstep?
There's a good change you've already been served by a brand operating out of a Prologis property. This is because their operational scale is truly gigantic: Prologis owns 684 million square feet in 3,319 facilities, spread across 19 countries on four continents, with industry-leading clients like Amazon and FedEx. All of this naturally translates to a huge demand for logistics workers.
But finding labour is easier said than done.
According to this 2022 Instawork study, 73% of warehouse operators can't find enough labor, despite 58% of them seeing an increase in fulfilment volume since the Covid-19 pandemic. It's not that there aren't people looking for jobs, it's just that there is a demand-skill mismatch that needs to be consciously addressed.
This is precisely why Prologis runs the Prologis Learning Academy: a free, training and upskilling centre that the company operates to prepare people for a career in the warehousing and distribution industry. It's a win-win proposition: Prologis increases the skilled supply of labour in the market while the prospective workers get an absolutely free education (along with certification)!
Yet no story of accomplishment is ever complete without overcoming a challenge or two. In the case of Prologis Academy there was just one: low engagement rates.
Why Prologis Academy Needed A Chatbot Assistant
This is what a user sees when they log in to their Prologis Learning Academy account 👇🏼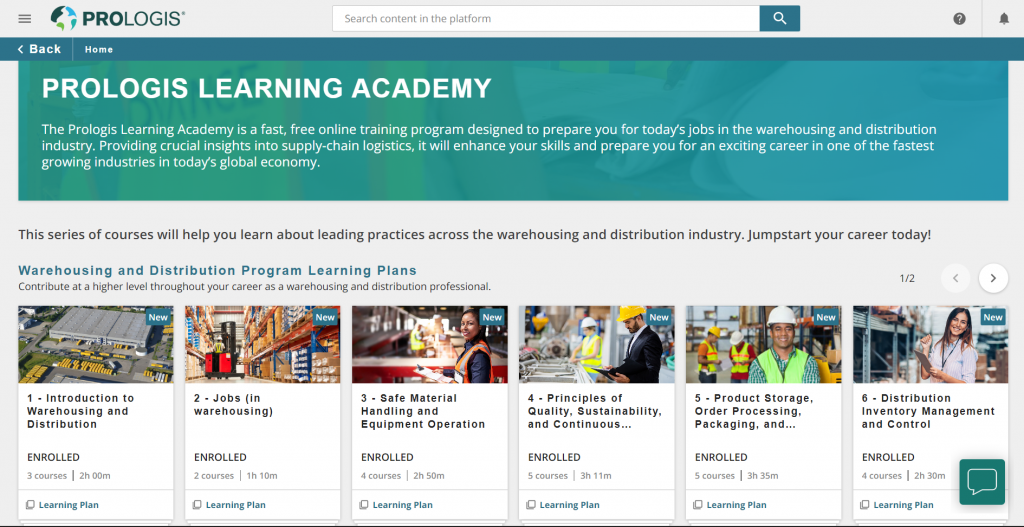 It's a well-designed, thoroughly modern, professional learning platform with a wide variety of courses ranging from entry level to advanced courses in Warehousing, Inventory, Distribution & Forklift operations. In other words, a real bonanza for its thousands of users.
Despite all of the above, Prologis Academy was facing a common problem that many learning platforms face: Low Engagement & Interaction Rates.
Prologis knew the problem wasn't with their course offerings, certifications or their job finding services. They were confident of the value-addition these courses would have on the upskilled careers of their user-base.
No, the source of their problem lay elsewhere. Put simply, the users of Prologis Academy weren't engaging as expected because they lacked access to a responsive, customer support solution.
It wasn't that Prologis had never anticipated user queries – after all, they had built an FAQ Page and a Contact Us Web-Form. But in this age of ever-rising user expectations, they weren't nearly enough to deliver what the users wanted. Here's why:
The Problem With FAQs ⤵️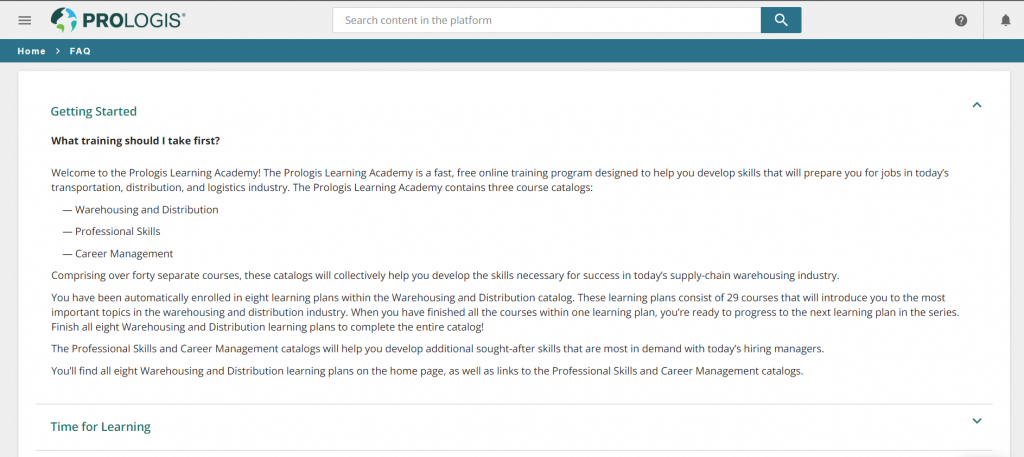 🎯FAQs are a static resource which require users to first find the correct page, then look through dozens of questions — all in the hope that the FAQs might have the answers they are looking for.
🎯FAQs are difficult to navigate: because of the list-format, FAQs had an inherent limitation. To make the page comprehensive would require adding hundreds of questions, but that would just reduce the user experience. Users can't be exposed to information step-by-step, at the pace they want.
The Problem with Contact Us Forms ⤵️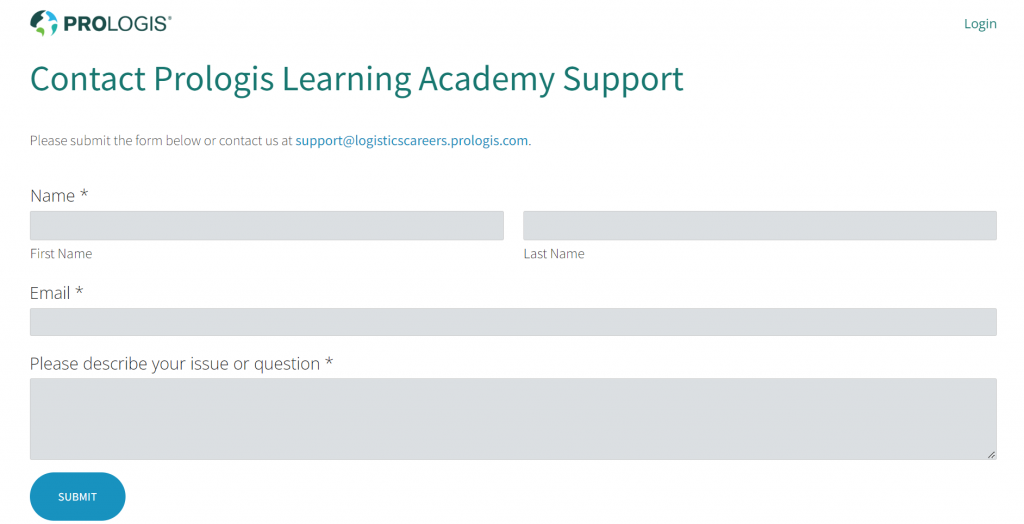 🎯Contact Us Web-Form provide an outdated & unresponsive experience. The lack of instant, round the clock answers disrupts a user's journey whenever he/she faces a roadblock on the learning platform.
🎯Contact Us Forms generate High TATs (Turnaround Time): The lack of automation means that even for basic & repetitive queries, the support team has to spend time & resources, replying to each individual email. This inevitably creates backlogs and leads to long waiting times for the end-user.
The Chatbot Solution ⤵️
What did the sum total of these Web-Form & FAQ issues, inherent to those channels, mean for Prologis Academy? Low Engagement from their user-base, due to lack of responsive customer support.
What Prologis needed was an automated customer support solution that was could instantly respond to learner's queries 24 x 7, while easily integrating with their existing LMS.
In other words what Prologis needed was a Tars Chatbot Assistant.
How Did Prologis Academy Use A Chatbot Assistant
Step 1️⃣: Once the user click on the chatbot widget embedded on the bottom right of any page, a Virtual Assistant appears, ready with a set of options to help the user 👇🏼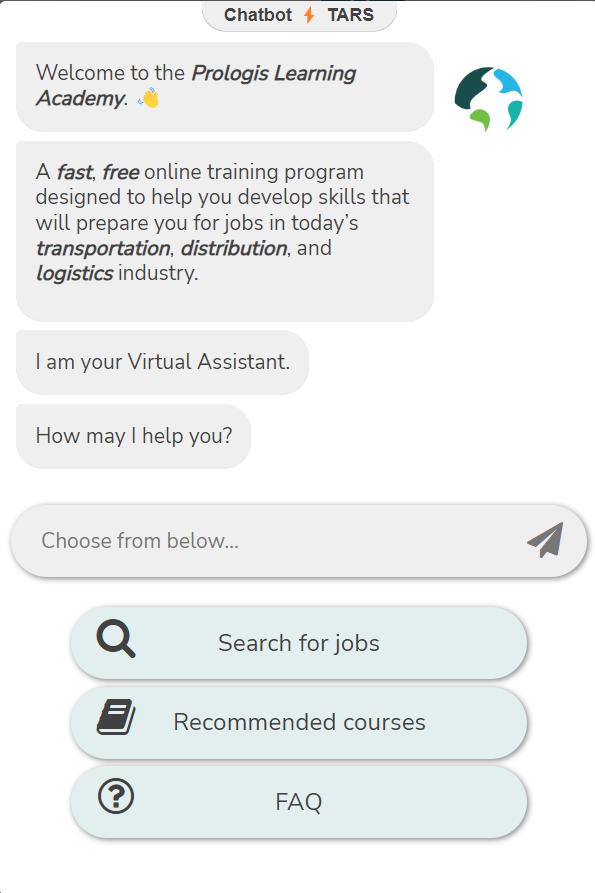 Step 2️⃣: Let's assume the user clicks on the FAQ button. Once that happens, the chatbot automatically displays a list of broad-topics that users frequently have doubts about 👇🏼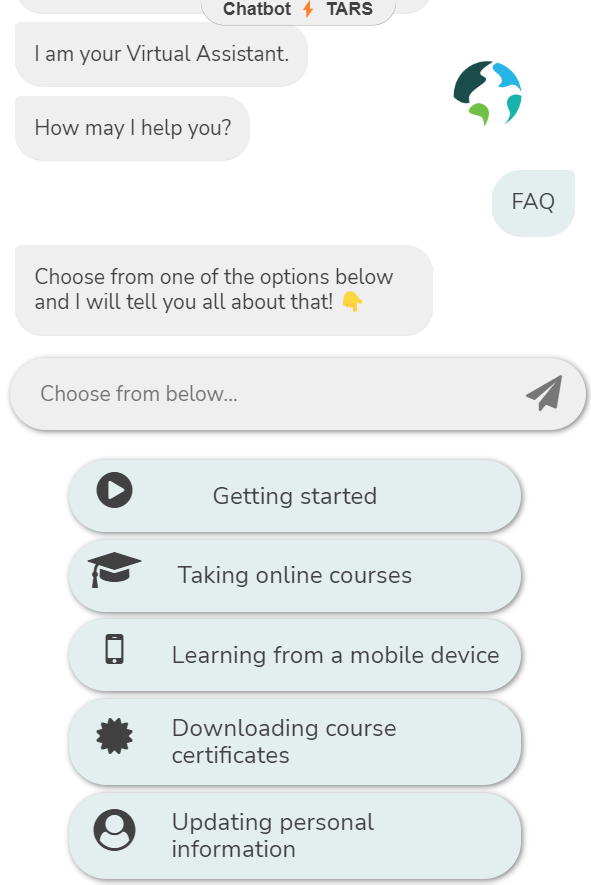 Step 3️⃣: Once the user chooses their topic of doubt, they are displayed a list of specific questions, along with the options to easily navigate back to the Main Menus options 👇🏼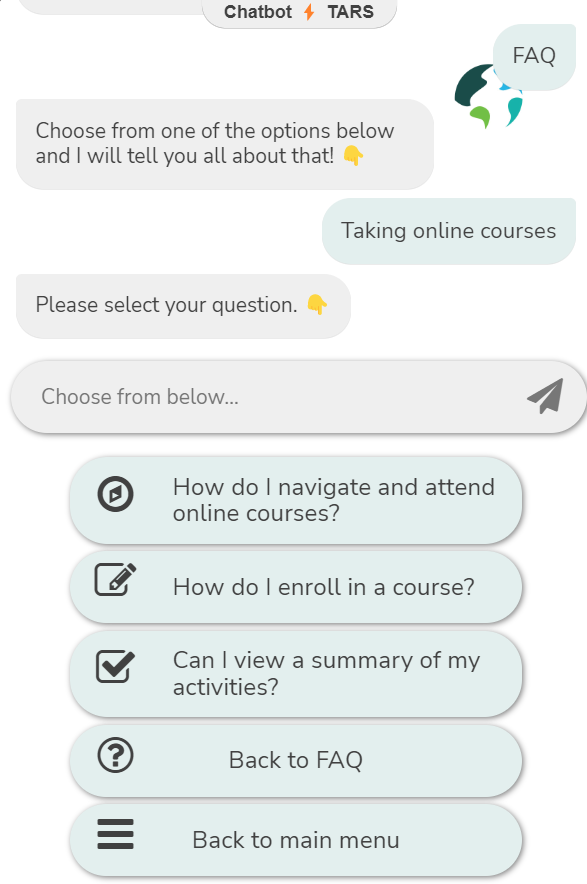 Step 4️⃣: Once the user chooses a query, the bot automatically responds with a comprehensive answer that covers all the details 👇🏼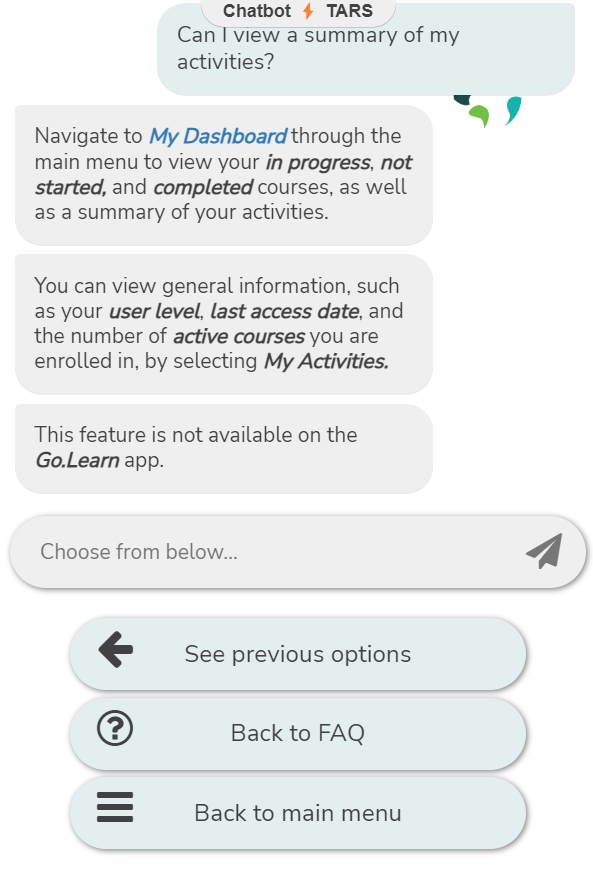 The Impact Of Tars Chatbots
The impact was incredible!
Before Tars, Prologis was facing a serious engagement crunch on their learning platform, driven by users lacking access to an instant & responsive system of query resolution.
Once Prologis deployed a Tars Chatbot Assistant as a widget on their website, the chatbot resolved over 4500+ queries, with an interaction rate of 97.30%! This allowed thousands of Prologis Academy users to start/continue their learning journey without any disruptions.
With users getting the answers they needed, engagement numbers were bound to go up! And that's exactly what happened. Curious to know more?
Lets Have A Quick Chat
Book a demo with us today and one of our in-house chatbot experts will personally walk you through the entire process!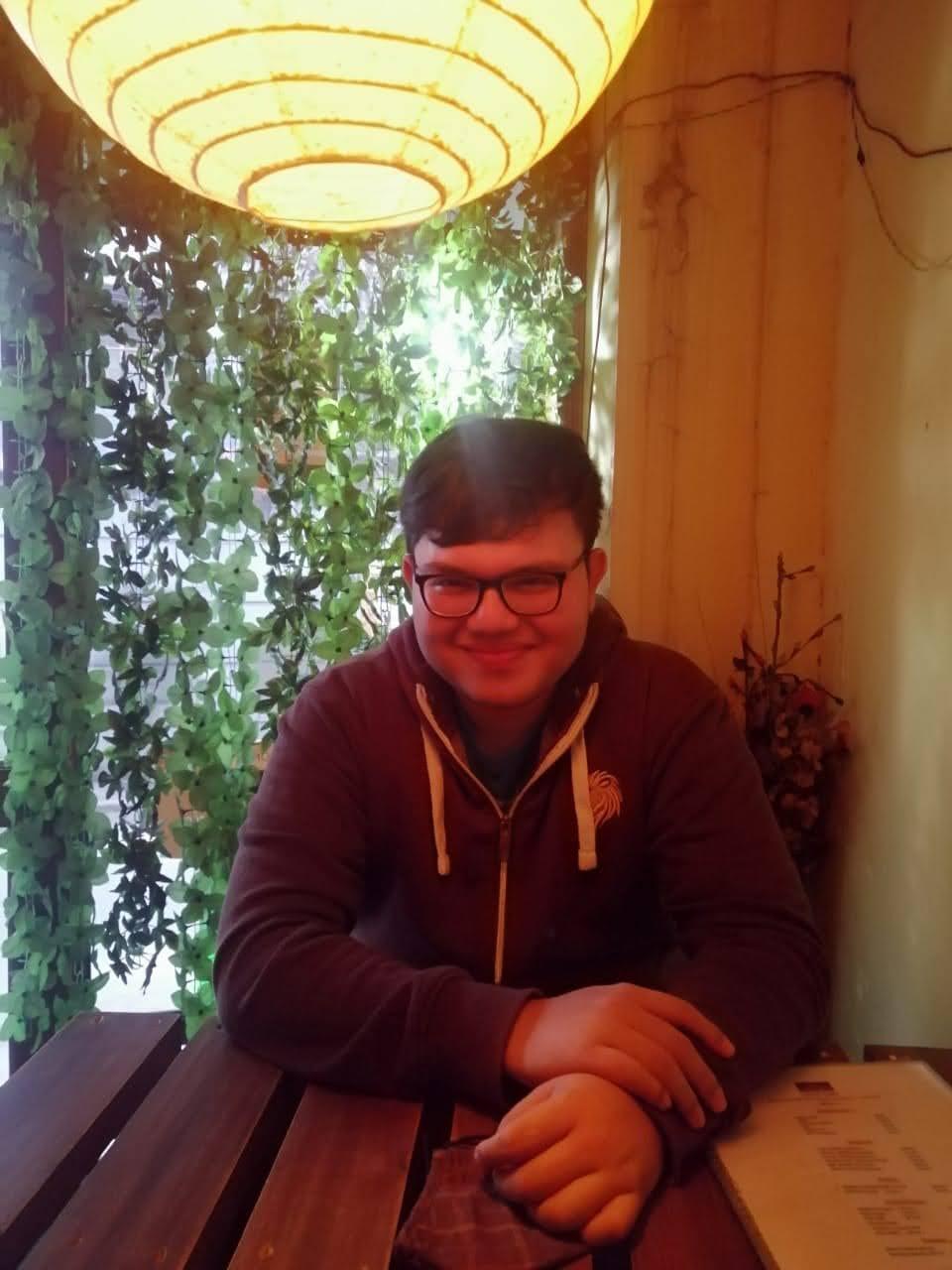 Soham is a content marketer on the Tars team. When he's not writing kickass blog posts like the one you just read he's reading obscure articles from history's foremost anti-enlightenment thinkers and writing treatises to send to his 3 substack subscribers.