Happy New Year, folks!
It's hard to believe another year has come and gone, but here we are — back with our yearly roundup of everything Tars.
In case you missed it, 2022 was a record year for our state-of-the-art product updates, which included ⤵️

🎯 Two entirely new products: Native Live Chat & SMS Engagement Suite
🎯 A completely revamped Chatbot Builder Interface
🎯 An ingenious feature for managing complex conversational flows: Gambit Actions
🎯 A gorgeous new Chatbot UI
🎯 A much requested Chatbot Debugger.
🎯 And much, much more…
As you can see, we clearly have much to write home about, and oh so little time. So strap in your seatbelts and get ready to zoom through our highlights from 2022 ⤵️
New Chatbot Builder Interface
As a CX Platform, we aren't just obsessed with maximising your customer experience, but ours too. That's why, as part of this mega-update, we completely revamped the UI/UX of:
1️⃣ The 'My Chatbots' screen that greets visitors when they enter the builder 👇🏼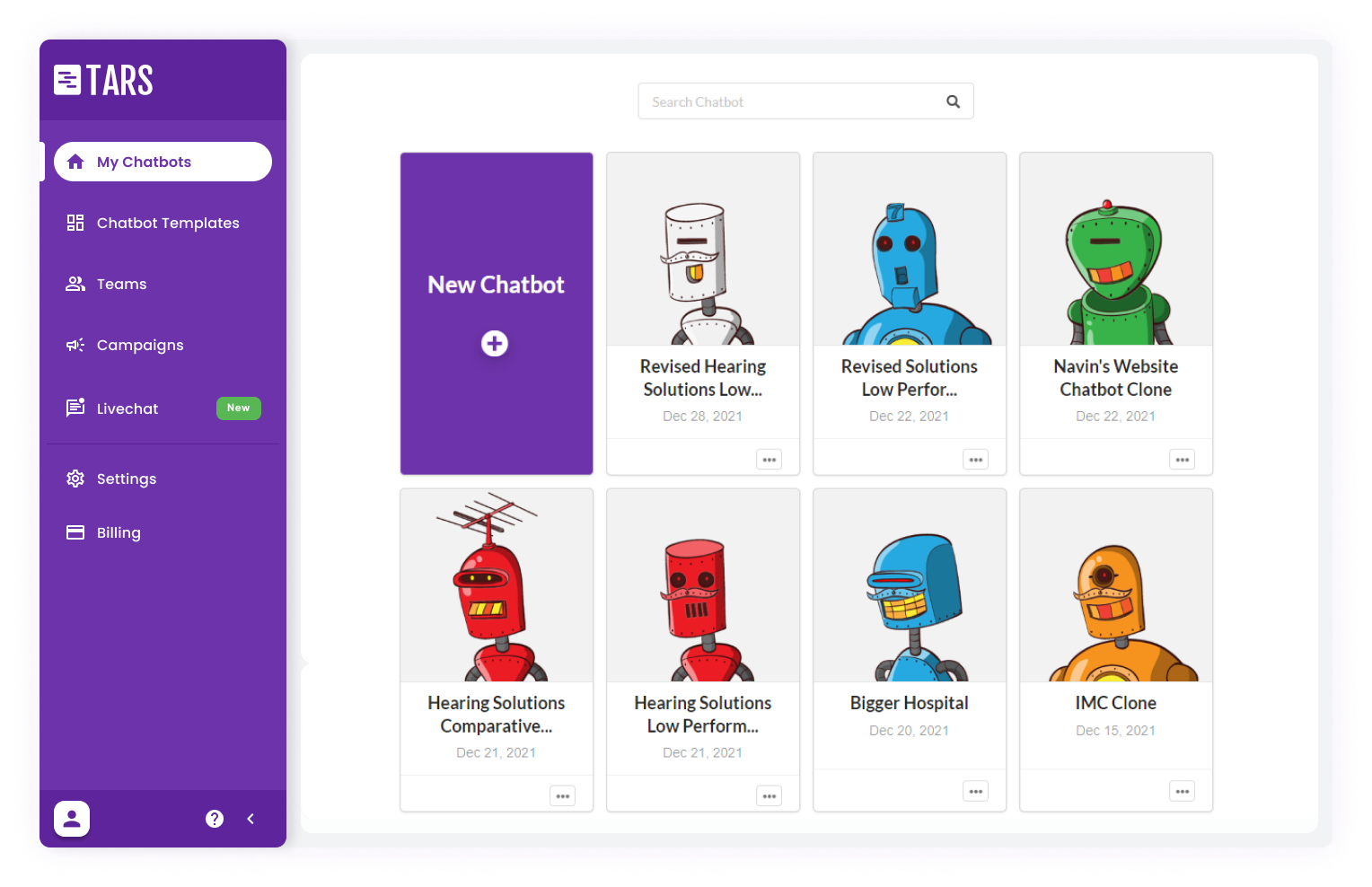 2️⃣ The 'Make' section where conversational flows are actually created 👇🏼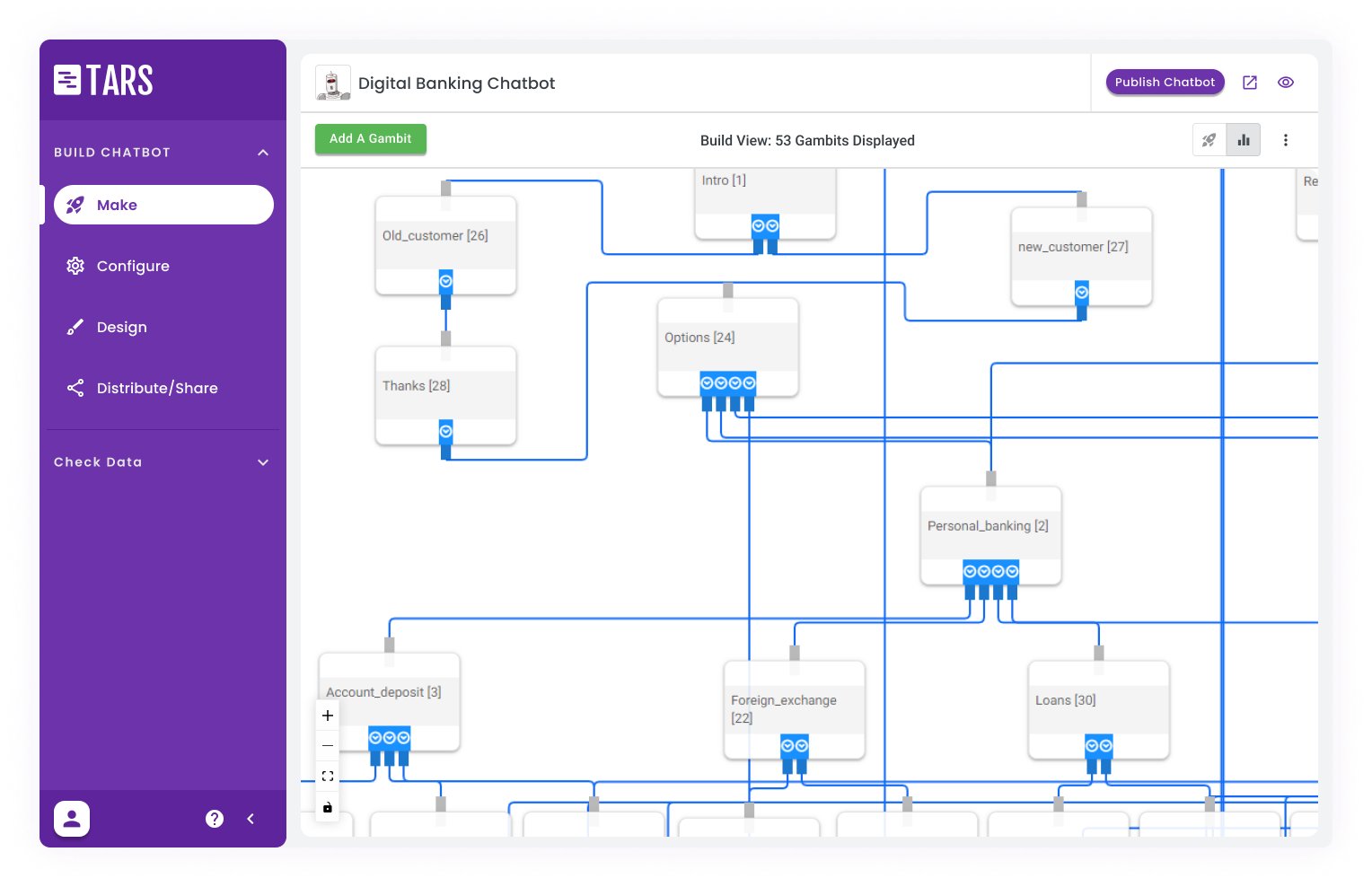 3️⃣ The Sidebar & Bottom Menu 👇🏼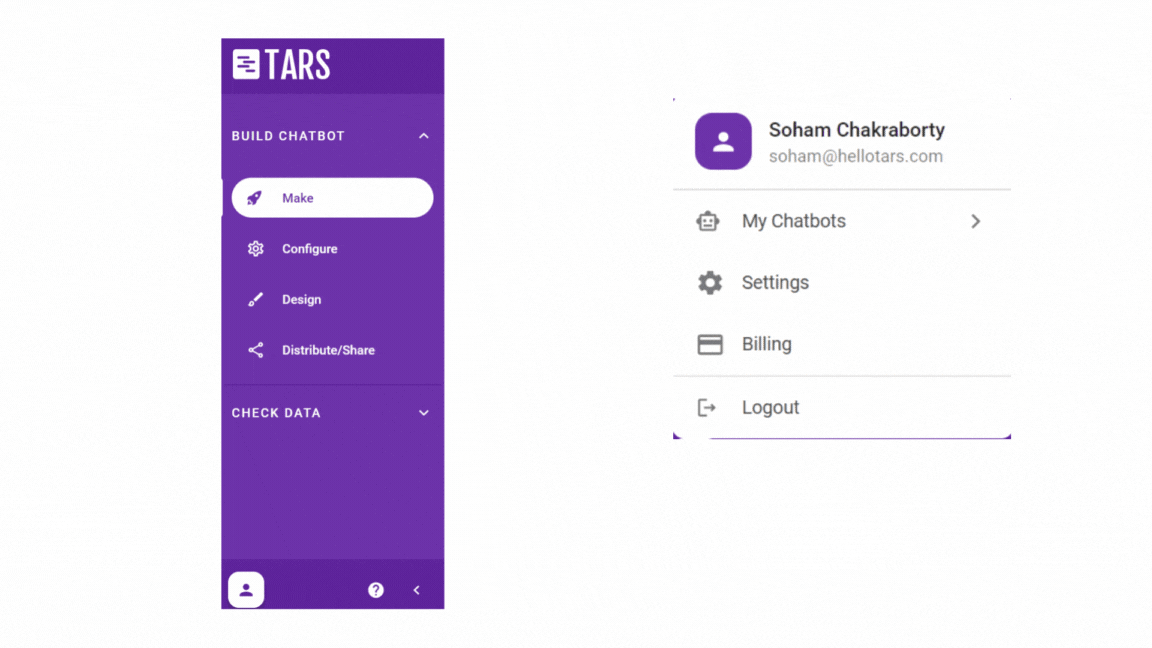 4️⃣ The Gambit Modal through which users edit and program a block of conversation 👇🏼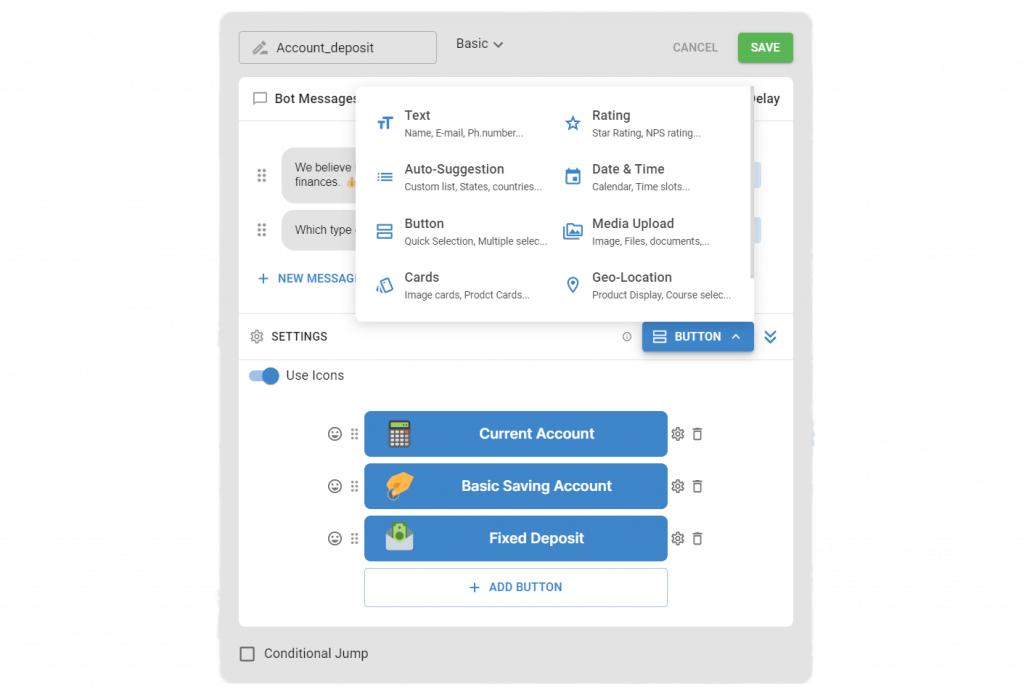 To help you gauge how terrific this mega-update was, here's a throwback to our CTO reacting to this release 👇🏼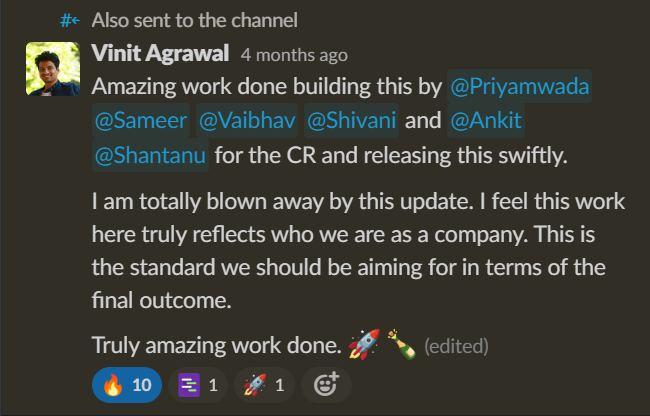 Gambit Actions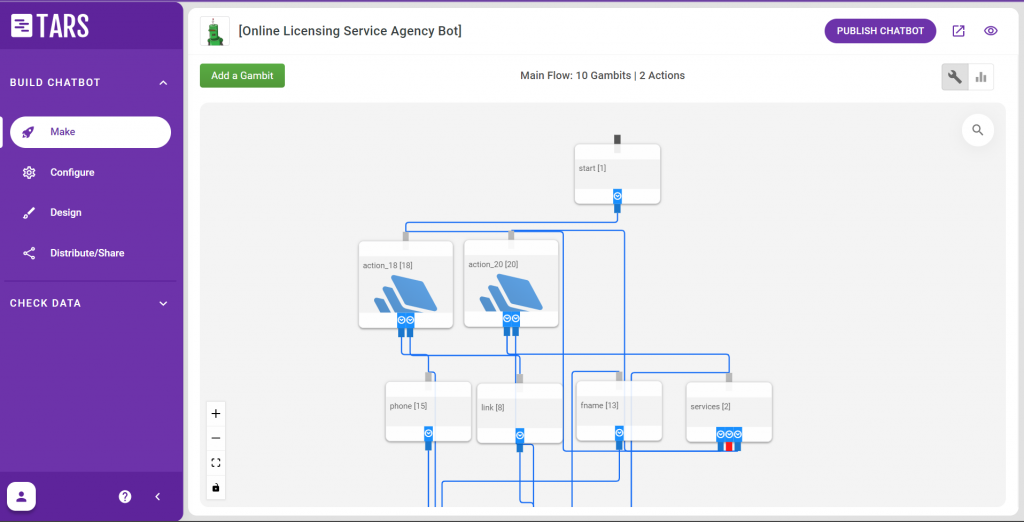 Gambit Actions are an ingenious new feature that enable our power users to group multiple gambits into a flow.
If you aren't familiar with Gambits — they are the building blocks in our no-code chatbot builder, where each user input lives. Since our enterprise clients often seek to automate a ton of their online services through an omnipotent Virtual Assistant, their flows can contain anywhere from a 100 to 1000+ Gambits — for a single chatbot!
This is where Gambit Actions come in. By letting users organize multiple gambits into an Action, this update dramatically improves user navigation and flow management for our biggest bots. Oh and did we mention it comes with a lovely infinite-canvass where users can zoom in and out as much as they want? Well, it does!
To help explain how much of an impact Gambit Actions can have for the backend of large & complex conversational flows, here's are before and after visuals from one of our actual client bots:
Before Gambit Actions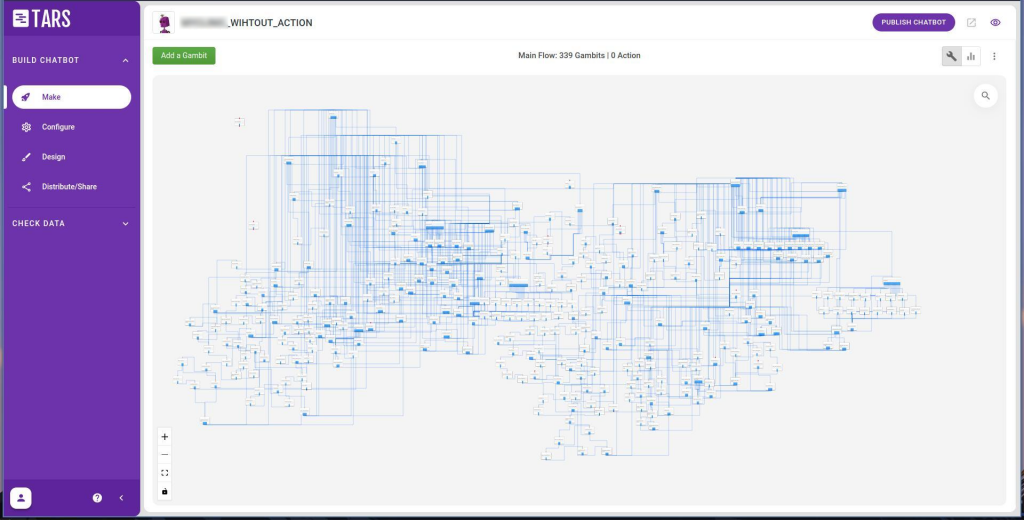 After Gambit Actions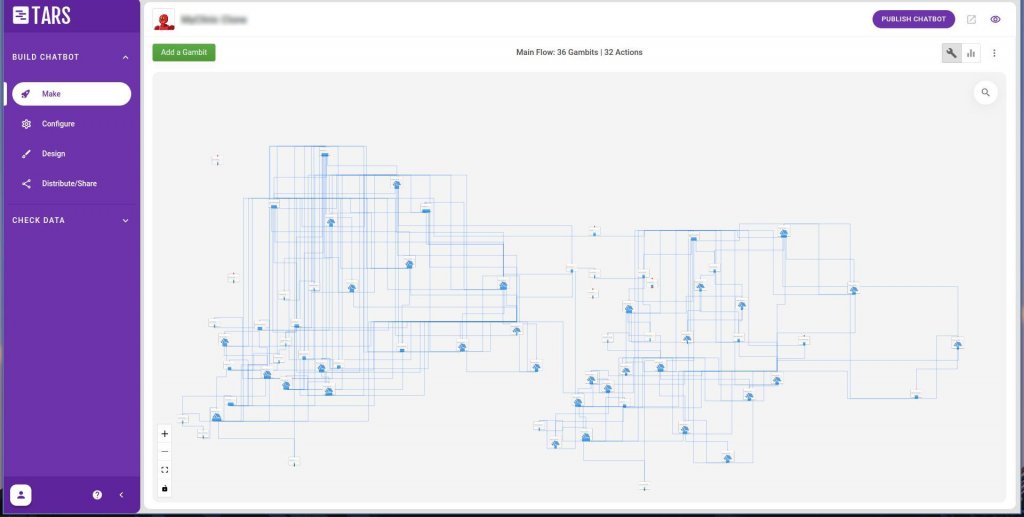 Notice how the second canvas with 32 Actions looks far more user-friendly that the first one which had 300+ Gambits? That's precisely what makes this update ingenious for user navigation and flow management.
Live Chat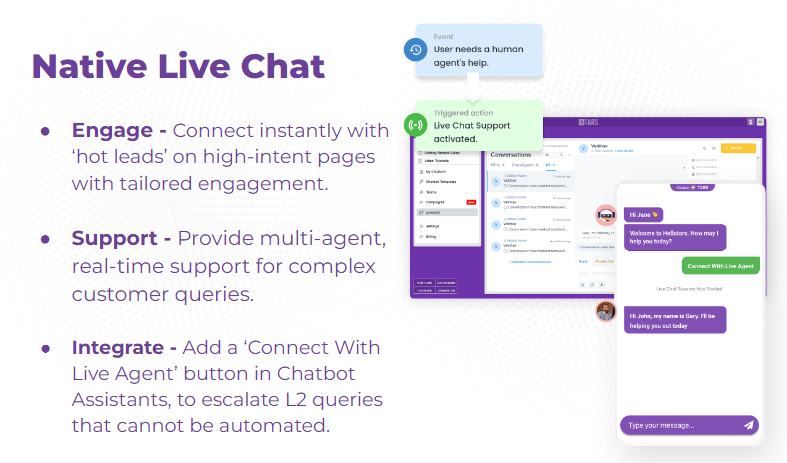 As every Customer Success Manager knows, not every question can be automated away.
This is why adding Live Chat to our suite of CX products was one of the biggest goals on our 2022 roadmap. Not only did we smash that goal, but with a flurry of updates throughout 2022, we managed to turn Tars Live Chat into a fully-decked out customer service tool with the following key features:

👨🏼‍💻 Multi-Agent Support
👨🏼‍💻 Multiple Inboxes
👨🏼‍💻 Labels & Filters
👨🏼‍💻 Media Attachments (Docs, Images, Video, Audio)
👨🏼‍💻 Bulk Select for various functions
👨🏼‍💻 Advanced Overview Reports
We intend to keep building on this success, so watch our for even more Live Chat updates in 2023!
SMS Engagement Suite
For most businesses, launching a brand-new product can often take months (or even years). But what if we told you that our Engineering Team did an Alpha Release of SMS Chatbots within just 48 hours?
Here's the complete story, straight from our developer's mouth: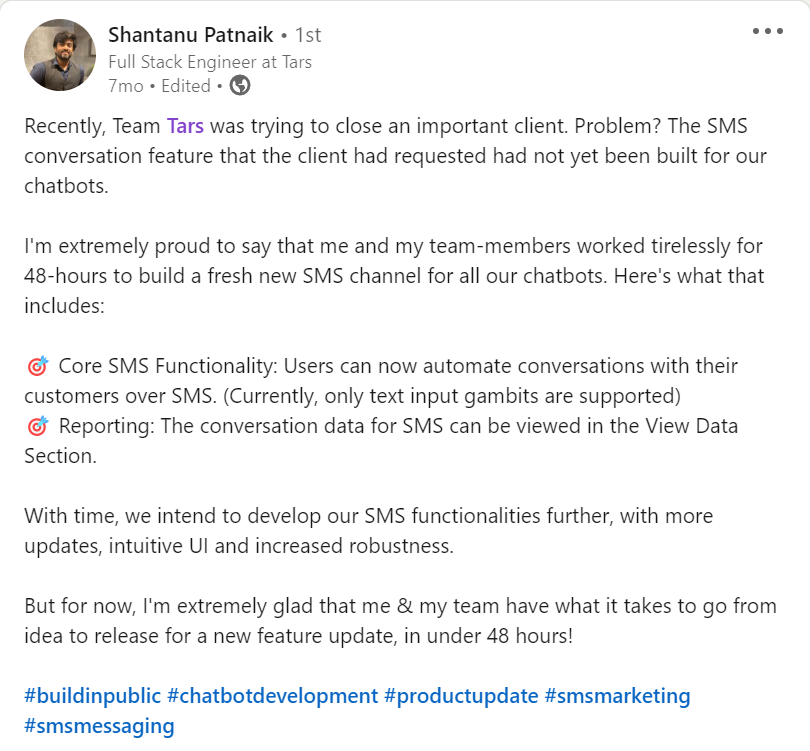 New Chatbot UI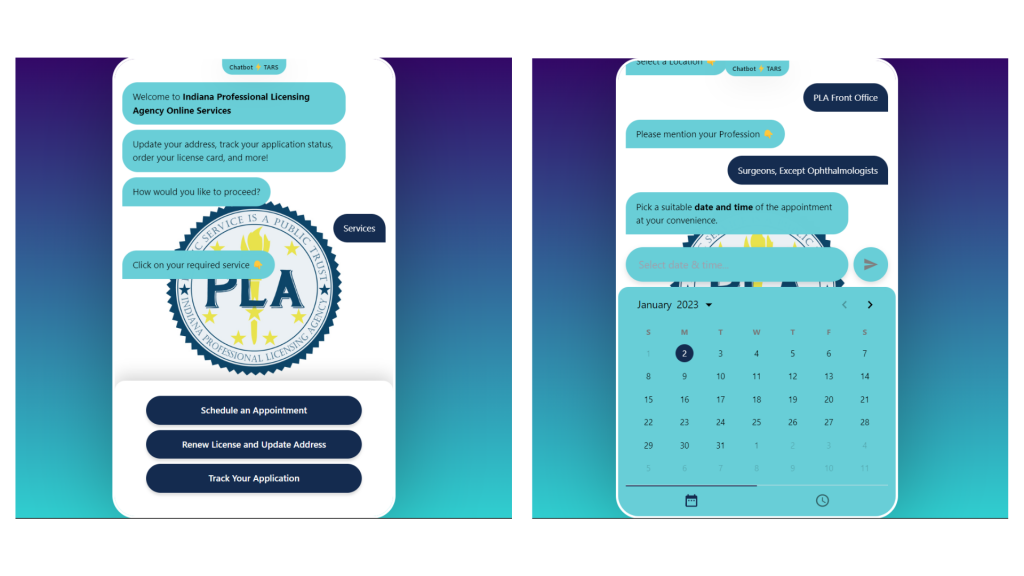 With this key upgrade, we took our already sleek & modern Chatbot UI and made it drop-dead gorgeous. From the date-time scroller to the geo-location keyboard, every user-input now simply looks & feels better! But just like a soft cashmere scarf, one must experience our UI to feel the difference: https://newlook.hellotars.com/conv/ztZc-v
Chatbot Debugger
A much requested feature, the Chatbot Debugger will soon play a critical role in automating the previously manual process of testing for points of failure in the chatbot's flow. This will especially make a difference when testing large and complex flows, increasing both the efficiency and accuracy of the debugging system.
With an eye for ease-of-use, we've ensured that activating Debug Mode will be as simple as clicking a small icon on top of Chatbot Preview (see video). Once activated, all gambits in the Make Section will fade — except for the (1) active gambit which will be highlighted and (2) the debugger's default which will be animated.
Next, when the user hits play, the tool will use default values for each input and start testing the bot. All the user must do then, is watch out for issues, pause the debugger and and make fixes. How simple is that?
Redesigned Pages
Apart from these updates, we also revamped our Home, Signup, Login, and Recover Password pages. Since our website tends to play a key role in our positioning, marketing and conversion efforts, we tend to give it the love (and the product-focus) it deserves!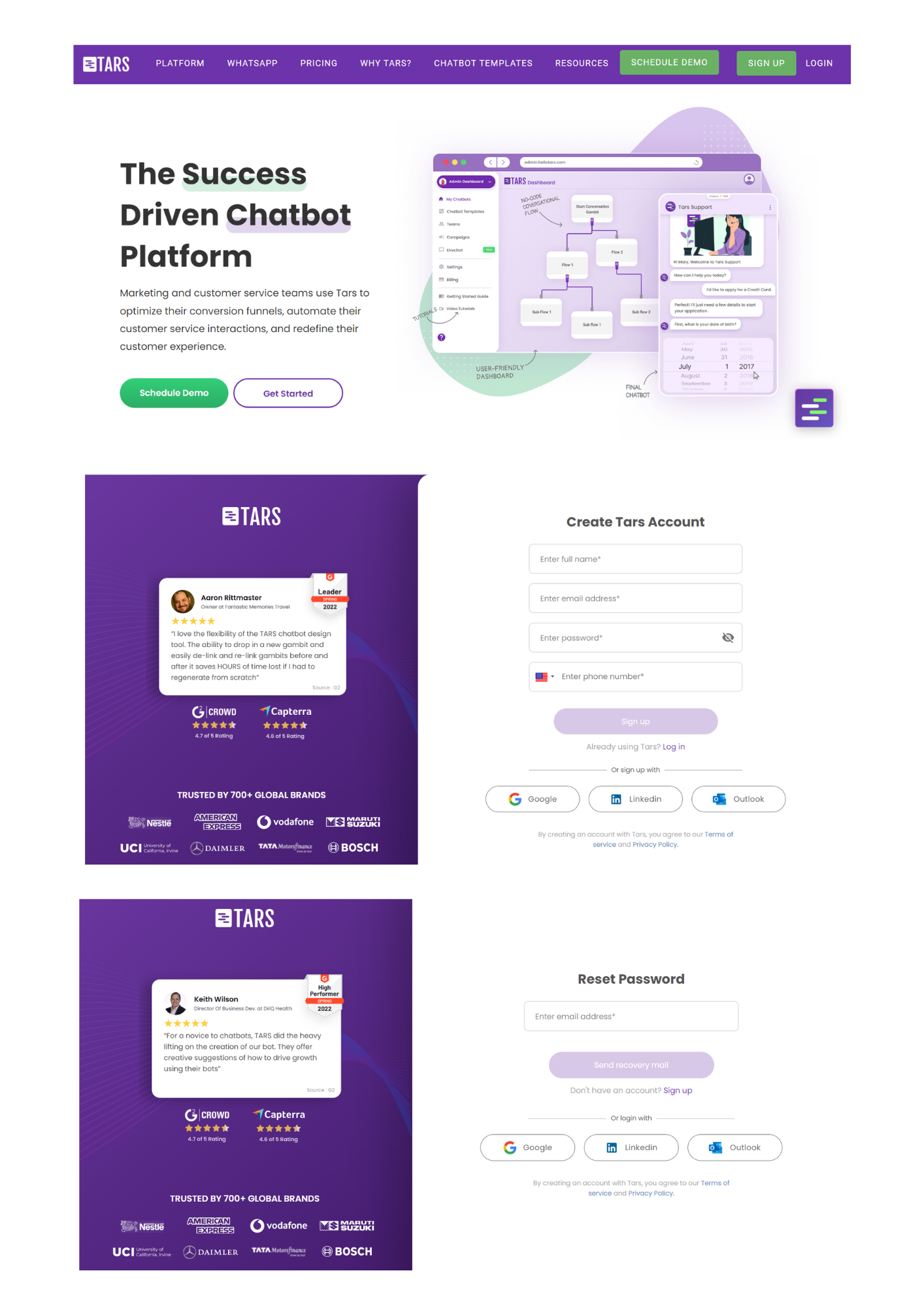 What About WhatsApp?
One of our crowning accomplishments this year was a WhatsApp Project with one of our long-standing clients — Vodafone Qatar.
The project essentially involved building a WhatsApp Assistant that could deliver automated & multilingual support to World Cup Fans arriving in Qatar, so as to help them with Vodafone SIM Activation and related services.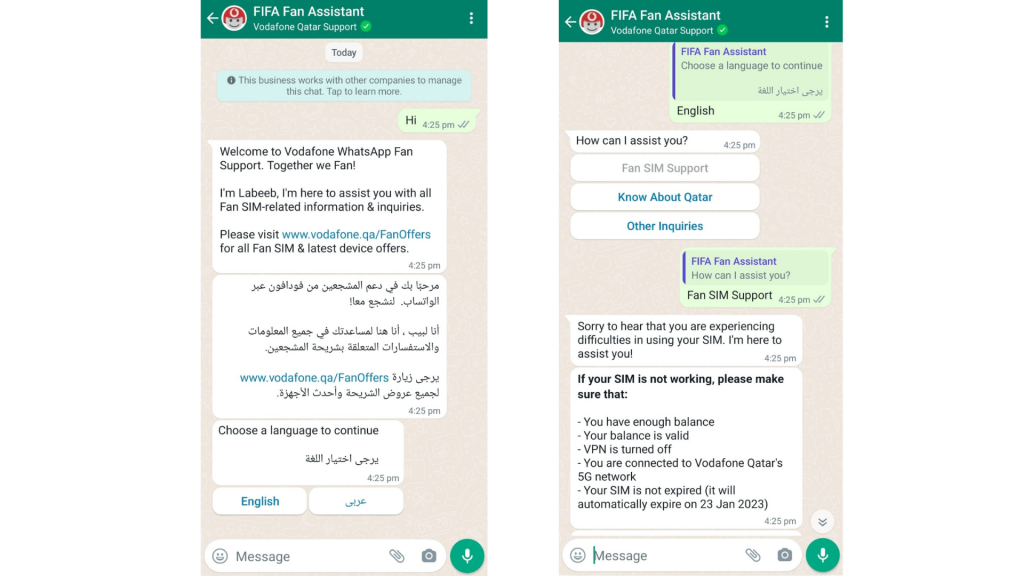 Since the WA Assistant was such a hit, we'll soon be telling the incredible story behind this project on our official blog. Stay tuned!
What's Next
As you might have noticed by now, 2022 kept us busy like bees.
We pushed a ton of fresh updates, redesigns and features — and we intend to keep that up in 2023. Infact, you should watch-out for Tars taking one of the world's most legacy markets by storm (more details to be shared soon🤐).
But despite the buzz of constant activity, our vision will stay the same: enriching our digital transformation suite to solve the toughest CX problems for enterprises around the world.
Aaaand..that's a wrap from our side for 2022. Follow us on LinkedIn, to stay connected!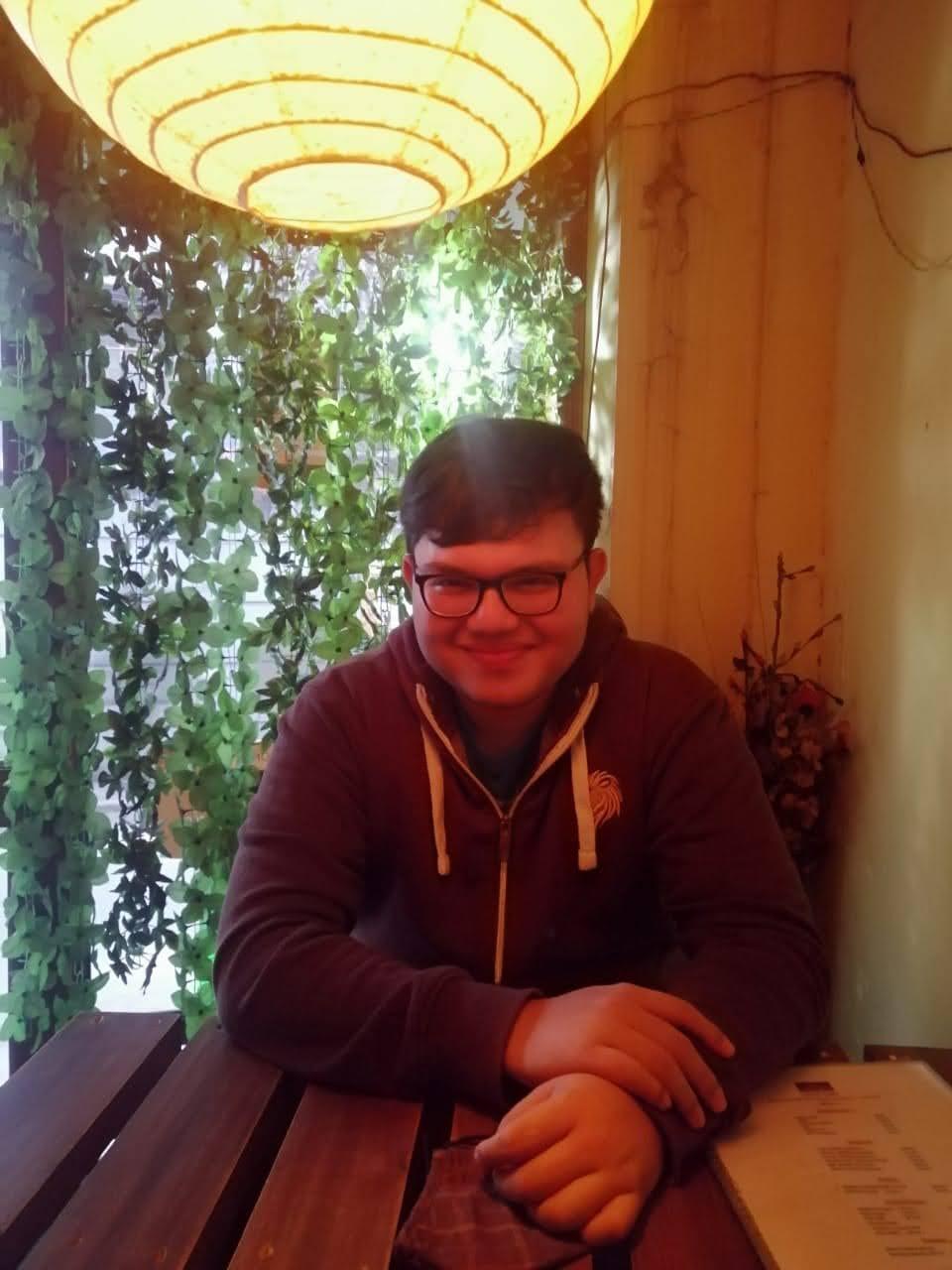 Soham is a content marketer on the Tars team. When he's not writing kickass blog posts like the one you just read he's reading obscure articles from history's foremost anti-enlightenment thinkers and writing treatises to send to his 3 substack subscribers.