With mortgage rates lower than ever, originations and refinancings are on the rise. While this trend has generally been good for business it has also increased competition, making mortgage marketing more intense than it's ever been. Here are 10 mortgage marketing tactics that will help you up your marketing game so that you can reap the benefits of a growing mortgage industry.
1. Stake Out Your Niche
The beauty of working in the mortgage industry is that your target customer is pretty much every single adult in your local market. Literally everyone wants to buy a home.
But make no mistake, this doesn't mean that you should try to target everyone with your marketing campaigns. People have different needs, concerns, and budgets and trying to cater to all of them is impossible. You simply do not have the money or the man-hours to develop the assets, expertise, and ads needed to achieve such a feat.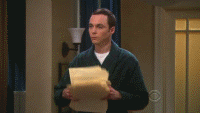 Instead, choose your mortgage niche (or a handful of niches) and double down on it as if your business depends on it. Whether it is VA loans, renovations loans, FHA loans, or any other segment of the market, understand everything there is to know about your niche so that you can offer them the most value possible.
Create ads, landing pages, blog posts, videos and email marketing campaigns that speak directly to your niche's preferences and you will drive more business than if you created a generic marketing campaign that tried to appease everyone.
2. Use PPC Marketing
If you aren't running PPC ads for your mortgage business then you are missing out on a massive leadgen opportunity.
PPC ads let you acquire prime real estate on the search platforms where your customers go to get information about the things that they are buying (including houses). 75% of consumers say search ads make it easier for them to find the information they are looking for, and as if that wasn't enough motivation to get started with PPC, the top three paid ads on the search result pages account for 41% of clicks.
Now we understand that starting out with PPC can be intimidating so here are some tips to help you get started:

i. Start Small
A common mistake that a lot of LOs make when they jump into the PPC game is they try to go from 0 to 60 in a second, dumping thousands of dollars into unoptimized campaigns that inevitably yield abysmal results.
To avoid this, you want to start small. Set a small budget (maybe a $1000) and run a campaign or two to understand the basics of running PPC ads. After this, you can incrementally scale up till you have a full-fledged PPC lead gen strategy.
ii. Use Geotargeting
Mortgage buying is an inherently local business. Unless you are one of the big corporate players selling direct to the customer, you can't really sell mortgages to people outside of your market because local knowledge and connections matter in the loan origination game.
This same principle transfers over to search. 46% of all Google searches are for local information and in mortgage and RE the proportion is likely even higher.
Put simply, if you want to generate leads through PPC, geo-targeting is an absolute necessity.
iii. Ensure your campaign is optimized for mobile
61% of your prospects are more likely to contact a local business if they have a mobile-friendly site. Therefore, not optimizing your landing page for mobile is a recipe for a disaster that you should altogether avoid. Optimize your landing pages for mobile to get the most out of your PPC campaigns.
iv. Make your ads lead to specific landing pages
The beauty of Google's ad platform is that you can target prospects with highly specific needs.
To convert these prospects, though, you will need to create landing pages with customized messaging that speaks to each type of prospect.
3. Remarketing
In most cases, prospects will not share contact information with you on their first visit. In fact, 96% of visitors leave without taking action on a webpage.
Of course, this does not mean that those prospects are a lost opportunity. You bring dropped prospects back to your webpages (and potentially convert them) through retargeting.
Have you ever shopped for something on Amazon and then seen a banner ad for that same product while you're watching cat videos late at night?
Well, that is retargeting, and you can use the same strategy for your company.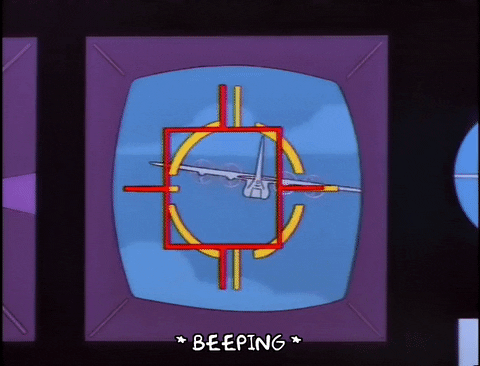 Here's how it works: You add a remarketing tag to your webpage (the big ad platforms like Google and Facebook all have their own ones), then when people visit your pages, the companies whose tags you added (i.e. Google, Facebook, etc.) will track those people and show them banner ads if they leave your page without sharing their contact details.
Even if the prospect doesn't click on the ad, they will see your name, and that will make them associate your company with mortgages, which is great because the next time they think about starting the mortgage application process, they will think of you!
Moreover, those prospects who are retargeted are 70% more likely to convert.
4. Content Marketing
It's no secret that homebuyers do a whole bunch of research throughout the home buying process. Wordstream found that they conduct more than 10 million searches each month for mortgage-related keywords, and "mortgage calculator" and "mortgage rates" are in the top 5 searches.
By producing well-written, informative content you can tap into this search interest and position yourself as the mortgage guru in your local market and capture the attention of prospective homebuyers before they even think about starting the application.
And the best part is that it's super easy to get started!
List down issues or pain-points that your target audience usually comes with to you, and create blog posts, brochures, whitepapers and eBooks to address those topics!
Other people will most definitely have those queries, look them up on Google, and if you play your SEO cards right, land on your page!
It is a straightforward tactic to 'show off' your knowledge about mortgages, it's free and it has the potential to reap massive dividends so start doing it ASAP
5. Start Using Video
While we're on the subject of content marketing, remember, content does not have to be written. Human beings are visual creatures and you can leverage that fact in your marketing campaigns using video.
72% of consumers would rather learn about a product or service through video than a piece of written content. Therefore, if you want people to stop and listen when they land on your website or social media pages, a video marketing strategy is the way to go.
And if you're concerned about how to make the videos don't be. All you need to get started is a mic, a webcam, a laptop, and recording software (I recommend Soapbox, Loom, or BombBomb because they are super-easy to use) to get started.
To be clear, your first video is probably going to be pretty bad. In fact, your first 10 videos are going to be pretty bad. But if you keep at it, over time, it will iteratively get better and before you know it you'll be a video wizard.
Don't believe me? Here's the first video we ever created (I was super nervous when we shot it)👇
And here's a webinar that we conducted recently (which I think is much better)👇
As you probably will note, there is a massive improvement in the production quality
As far as the topics to cover are concerned, take inspiration from your past clients. What sorts of questions did they ask you? What did you learn from working with them? What made them happy? Shoot a 5-10 minute video answering any of these questions and I guarantee that it will be useful for someone out there.
6. Email Marketing
Even with all of the advances that have been made in digital marketing, email remains an essential tool to generate leads in the mortgage space. Since emails are a form of direct communication, they allow you to create a personal connection with your prospects in a way that blogposts cannot.
We use email at TARS to drive consideration and decision making prospects along in the funnel and have closed $50k deals through our email newsletter.
We don't sell mortgages, but it still does show that people respond well to email.
Of course, if you want to effectively leverage email for your company, you need to ensure that the content of what you are sending is not spam.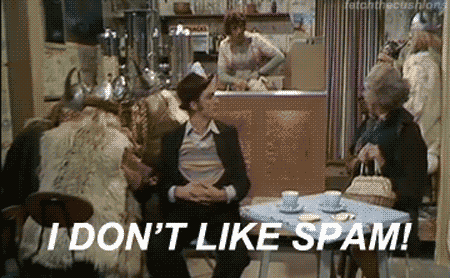 To prevent this from happening I highly recommend using email as a distribution channel for the video and blogposts we spoke about above.
If your content is useful/actionable which it should be, your prospects will find it useful
7. Automate What You Can
40% of professionals spend at least 1/4th of their work on manual, repetitive tasks and you are not an exception.
If you automate some of these tasks in your marketing operation you could save up to 6 hours per week.
Here are some examples of how marketing automation could work in your marketing operation:
i. Content
Once you have written the blog for the week/month, schedule it on your website. That way, you won't have to waste time uploading the draft the day it is supposed to be published.
ii. Social Media
Try a similar approach here. Make a social media calendar a month in advance and sort out the images or videos to go with the posts. Schedule them using Buffer, HootSuite, or AgoraPulse.
iii. Email
Write a series of emails to send over a week or month, and schedule them using tools such as MailChimp or AWeber. Or better yet, if you're using a mortgage CRM, just use the in-built functionality in the CRM to set up drip campaigns, newsletters etc to keep your email list engaged.
8. Review Your Online Presence
You'd be surprised at how much information slips through the cracks when you create your website, social media profiles or listings the first time around.
As a basic due diligence measure, you should make sure your information is up-to-date and accurate across platforms. Don't put yourself at the risk of losing potential customers because you didn't update something as simple as your phone number or email ID.
On social media, upload your most recent company logo and an eye-catching cover photo.
Also, while you're at it check to see if your mobile experience is up to the mark. 52.2% of website visits happen through a mobile device so make sure that everything is readable and usable.
9. Develop Personal Connections
Referral networks have long been a lead gen staple for LOs and mortgage brokers, and with good reason.
92% of consumers solicit recommendations from their friends and family when purchasing a product or service.
You're probably partnering with insurance agents, CPAs, and real estate agents already, but we highly recommend that you utilize some of the online marketing tactics that we described above to nurture these connections as well.
Set up email marketing campaigns, publish blogposts, create social media posts and shoot videos that address the problems of your network partners so that they feel valued, and it will translate into more closures for you.
10. Use a Chatbot
On average, 49% of consumers bounce off a website without filling out the contact form or making a direct call. The root cause of these abysmal bounce rates is your terrible, no good, very bad lead forms.
Lead forms are boring, cumbersome and unengaging, yet almost every LO uses them in their marketing campaigns to capture leads.
Chatbots are the solution to this problem.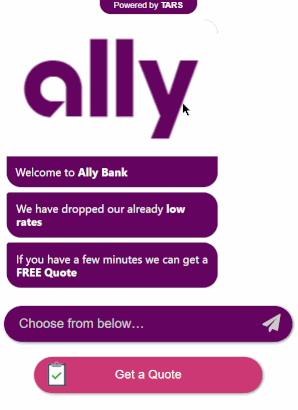 They transform lead capture into a conversational experience and add a touch of humanity to an otherwise impersonal process.
This improves the customer experience of the mortgage application and the end result is a 50% increase in conversion rate.
As an added bonus, chatbots are also a great way to mobile-optimize your online presence, because unlike traditional websites, use a mobile-first interface.
If leadgen chatbots are the sort of mortgage marketing tactic that you want to explore book a demo with us using 👉this link👈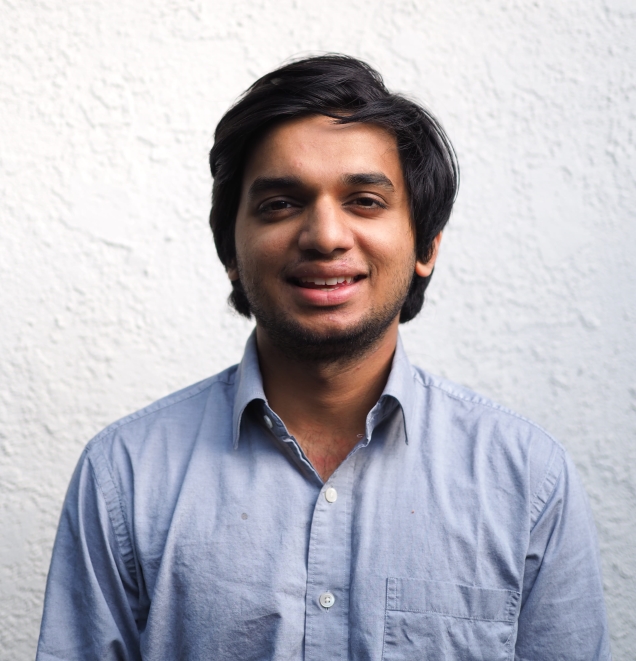 Arnav is the Director of Content Marketing at Tars. He spends most days building bots, writing about conversational design and scrolling through Giphy's trending section looking for the gifs that go into the Tars Newsletter.