Not many people realize this, but the process of starting and running a business is highly bureaucratic. Between incorporation, tax registration, copyrighting and certification, being an entrepreneur can get overwhelming pretty quickly. Vakilsearch is one of the few pioneering companies around the world, that is working to fix this problem and chatbots are a key part of their strategy. They have used the TARS builder to create over a hundred chatbots that they use on their ad campaigns to capture a staggering 20% of all of their leads.
Here's their full story👇
About Vakilsearch
Vakilsearch is a tech-driven legal and business services provider that addresses the bureaucratic, but necessary, tasks that go into running a business. Their offerings can broadly be divided into six categories: starting a Business, Mandatory Compliance, Tax Registration, Trademark & Copyright, Legal Documentation and Property and Personal
These categories, themselves consist of dozens of individual services that allow the company to segment their customers into highly specialized verticals.
Notably, Vakilsearch has a particular dominance in the incorporation vertical, registering 10% of all new businesses in India every year. To put things into perspective, that's one registration every 9 minutes.
Vakilsearch's Demand Generation Strategy
Vakilsearch's success can in large part be attributed to their efficient Google Ads strategy.
They run search ads on keywords in each of their service areas so that they can optimize ad copy and landing page messaging.
Leads generated through these ads pass through a three-stage qualification process to ensure maximum efficiency for Vakilsearch's sales team.
First, leads undergo basic qualification in the lead capture process itself, where they are expected to share their case requirements. On completing the lead capture, leads enter the second stage of qualification, where an automated IVRS system calls them and confirms the details that they submitted. Finally, if a lead passes this IVRS verification, an SDR on the Vakilsearch team will give them a call to close the deal.
After the qualification process is complete, the SDR sends a payment link to the lead through Vakilsearch's CRM to convert them into a paid customer.
The TARS Effect
Vakilsearch uses TARS chatbots in the lead capture portion of this marketing process. Every landing page that they use in their ad campaigns (and their website) has its own unique chatbot on it (in widget form) that captures the specific lead information required to qualify leads in that service area.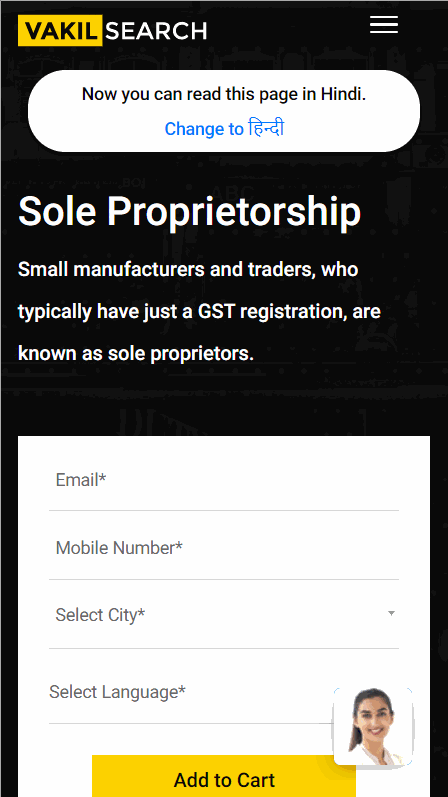 These bots were first implemented in early 2017 as a measure to improve the UX of the lead capture process. Previously, the company relied completely on regular forms for their lead capture process, but they found that the unengaging experience associated with filling out these forms was costing them leads.
Chatbots have helped Vakilsearch solve this problem by transforming the form-filling process into a personalized conversation with an automated Vakilsearch rep.
The addition of a conversational lead capture method to Vakilsearch's marketing stack has been so successful, in fact, that today chatbots account for 20% of new leads captured by the company.
Conclusion
Vakilsearch's conversational lead capture strategy is an example of what is possible when businesses invest time and effort into the post-click optimization of their ad campaigns.
If you are interested in improving the UX of your lead generation experience, book a free consultation with us today.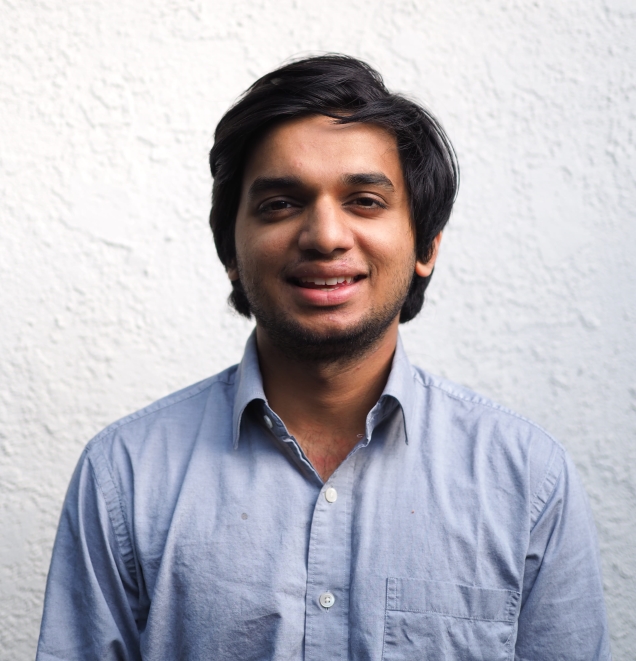 Arnav is the Director of Content Marketing at Tars. He spends most days building bots, writing about conversational design and scrolling through Giphy's trending section looking for the gifs that go into the Tars Newsletter.