In an unpredictable and volatile world, insurance is the financial glue that holds the system together. As every housewife knows, the first check you write is for the mortgage, but the second is for the insurance.
Since you've arrived here, you're probably considering how to leverage the power of WhatsApp to generate real value for your Insurance business. With a step-by-step guide to the TARS WhatsApp Engagement Suite, we are here to help you understand how.
But before we dive in, here's a brief look at what you'll get in our Ultimate Guide To WhatsApp Marketing (For Insurance) 👇🏼
The Secret Sauce of WhatsApp Engagement
In the public imagination, WhatsApp is viewed (rightfully so) as the most popular instant messaging service in the world. With more than two billion active users — if WhatsApp was a country, it would technically be the most populous one.
But what is often overlooked in the public discourse is the incredible technical infrastructure that WhatsApp provides for businesses, to enhance & upgrade their ⤵️
✅Lead Engagement: Pre-sale; includes lead generation and lead conversion
✅Customer Engagement: Post-sale; includes transactional messages, customer marketing and customer support.
Now here comes the big reveal.
Since WhatsApp is free for individual use, its infact WhatsApp Business & its APIs that generate the lion's share of the company's revenue. Yet, WhatsApp markets itself as primarily a consumer centric company.
This is not by accident, but by design.
By marketing themselves as an instant messaging app to communicate with friends and family, WhatsApp allows businesses to position themselves as much more approachable, trustworthy and personal in all its customer interactions.
No wonder WhatsApp Messages have an open rate of nearly 98% and a response rate of nearly 40%! By giving 5x times more visibility and responses than any other channel, WhatsApp blows every other lead & customer engagement channel out of the water.
We knew that going ahead, WhatsApp Engagement will define the future of conversational commerce. This is why we originally committed to building the TARS WhatsApp Engagement Suite.
Our first order of business? Cracking WhatsApp Automation.

Understanding WhatsApp Automation
Imagine a robot employee that never sleeps, never vacations and is always at your beck and call to handle an infinite number of tasks, repeatedly.
Wouldn't that robot be a delight? If you can understand the appeal of a robo-employee, then you already get WhatsApp Automation.
WhatsApp Automation engages your leads & customers by simulating human conversations based on a predefined set of conditions, that you are free to determine according to your use-case.
Most importantly, it does so at a fraction of the cost you would otherwise spend in hiring an army to manually communicate with your customers.
But it's not just about the numbers. It's about processes. WhatsApp Automation fundamentally transforms how insurance businesses view the customer pipeline, by enabling
Virtual Policy Assistance
Automated Claims Processing
Personalized Customer Marketing
Timely Payment/Renewal Reminders
Immediate Customer Support
In other words, we are entering a world where Marketing, Sales and Customer Support communication will no longer be siloed in neatly separated categories.
They will all become different parts of a giant WhatsApp Engagement Engine.

WhatsApp Use-Cases for Insurance
1. Virtual Policy Assistant
Benefit: Boost Lead Conversion Upto 2x, Reduce Agent Costs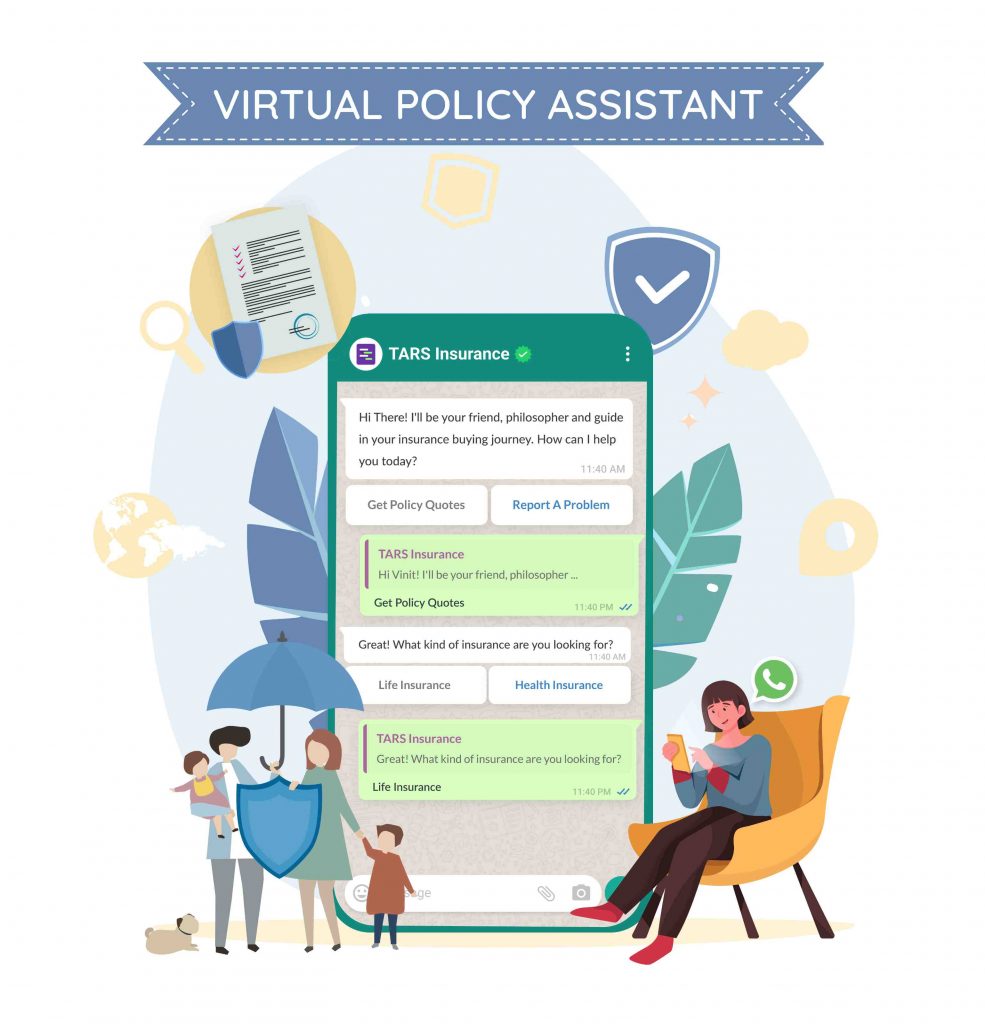 Insurance is a unique risk-management product whose long-term value addition requires an informed & committed customer-base. In other words, insurance companies need a clientele that's in it for the long run. But this is easier said than done.
To the average consumer, insurance is often a confusing labyrinth of quotes, policy options, terms & conditions, and claims processes. This complexity often intimidates new consumers and turns lead conversion into a real challenge.
What your consumers need is clarity on the insurance products that they are looking to purchase, so any lead conversion cycle must necessarily include ⤵️
Personalized Insurance Advice
Personalized Policy Suggestions
Custom Policy Quotes
FAQ
This is precisely the promise of a Virtual Policy Assistant built using the Tars WhatsApp Engagement Suite. Much like a human insurance agent, a Virtual Policy Assistant can ask your leads relevant questions and thereby provide personalized advice — the difference being that the Virtual Policy Assistant can do it 24x7x365 with minimal costs.
Thus, by helping consumers navigate the complex catalogue of your insurance offerings through WhatsApp conversations, you can 2x your lead conversion in record time.
2. Automated Claims Processing
Benefit: Increase Customer Satisfaction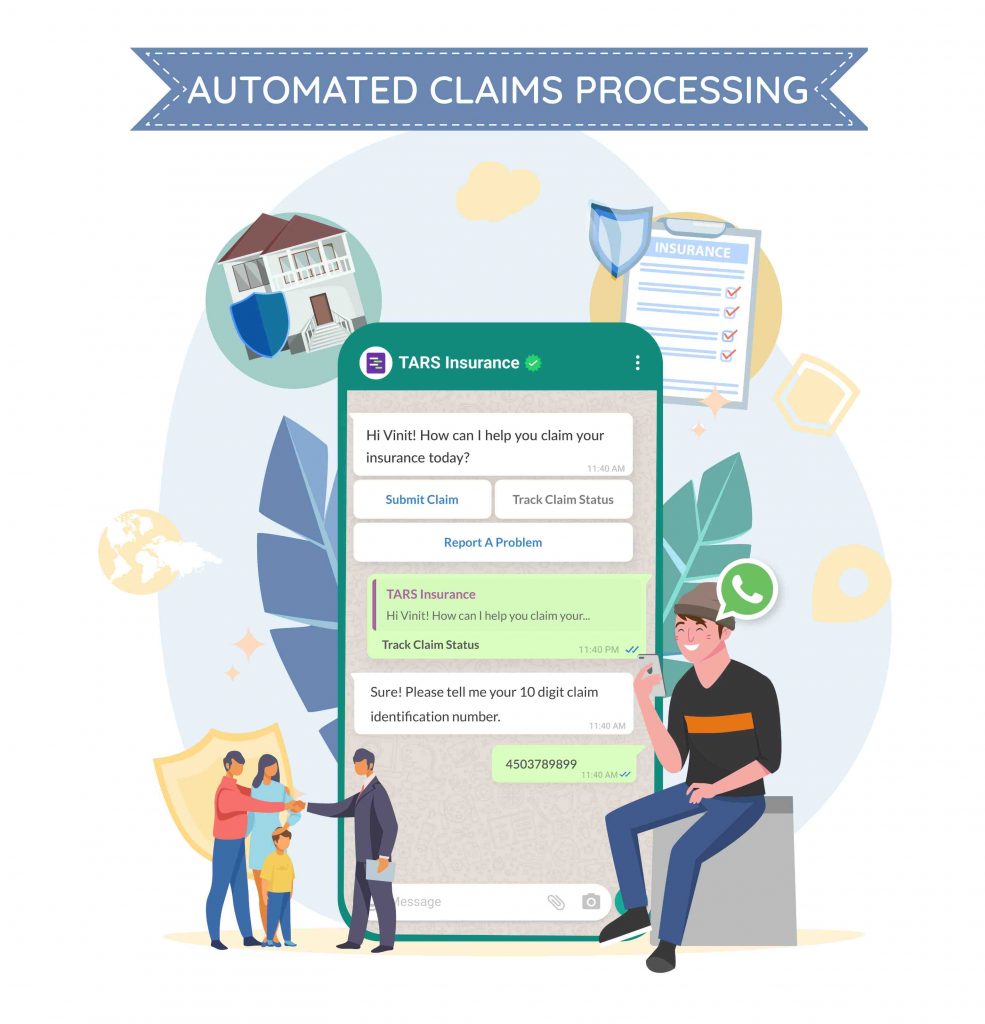 A major insurance player can receive thousands upon thousands of claim requests everyday. Why? Because at the heart of the insurance industry lies a promise: a promise to deliver on consumer claims when the time comes.
That's why success in the insurance industry is directly proportional to a smooth customer experience and swift claims processing. But unless a human army sounds feasible to you, this challenge needs an automation solution.
That's where WhatsApp comes in. Using our Tars WhatsApp Engagement Suite, the following processes are made hyper-efficient and user-friendly⤵️
Claim Filing: Did you know that your insurance business can seamlessly pre-qualify claims by asking a series of questions to customers regarding their policy, and if necessary can accept supporting documents through WhatsApp itself? Well, you better believe it because that's exactly what our WhatsApp Engagement Suite does.
Claim Tracking: Instead of having to constantly follow-up on the claim with a customer care representative, your customer can instead simply track the progress of their claims by requesting the same through WhatsApp. In turn, the chatbot can simply pull up the customer's claim status from the insurer's database or CRM system.
3. Personalized Customer Marketing
Benefit: Get More Up-Sell Revenue from Existing Clients.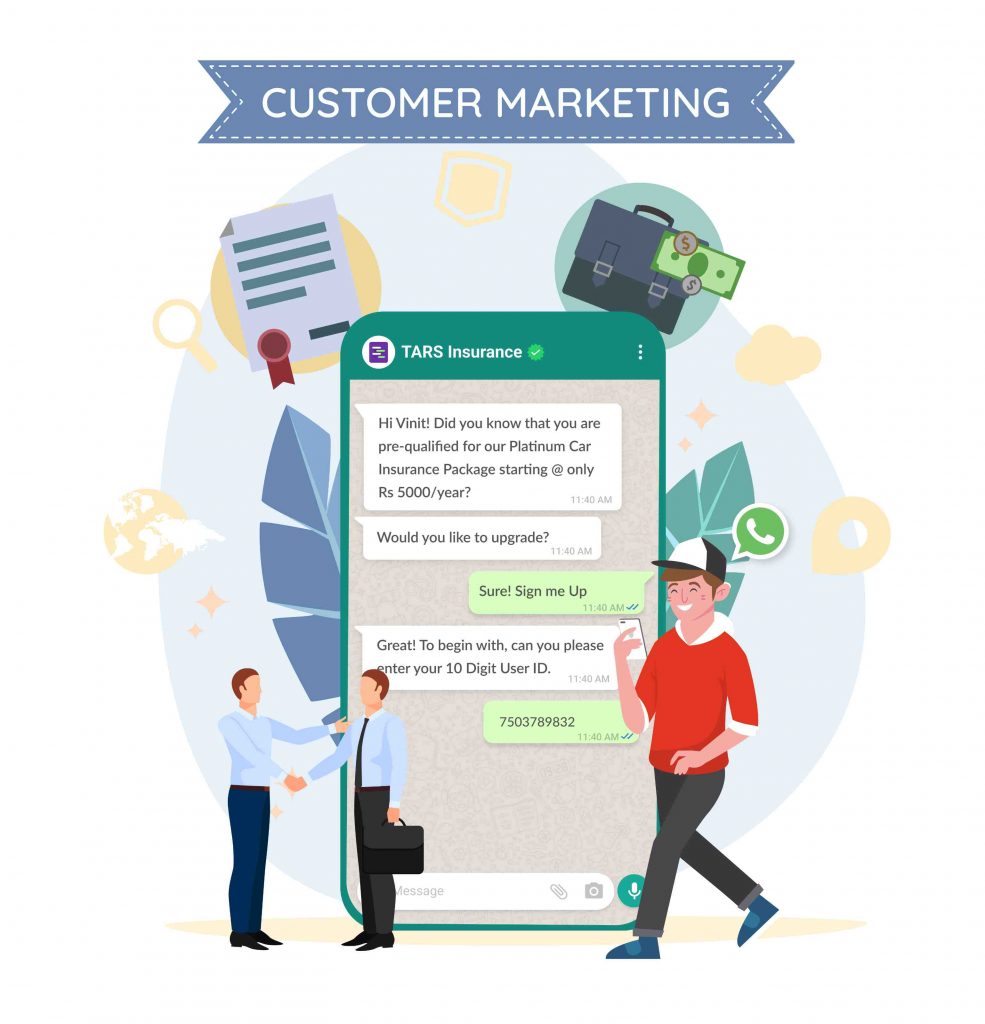 Customer marketing is a term that refers to any marketing activity that's aimed at your current policy-holder. While channels like Email & SMS have been traditionally used for customer marketing campaigns, they tend to have extremely low open-rates and non-existent response rates.
Where Emails & SMSs fail, WhatsApp shines. Using the Tars WhatsApp Engagement Suite – any insurance co. can drive more revenue from their existing customers by upselling them on personalized offers on different insurance products and services — straight into the customer's WhatsApp inbox.
4. Payment/ Renewal Reminders
Benefit: Increase On-Time Payments, Send Timely Reminders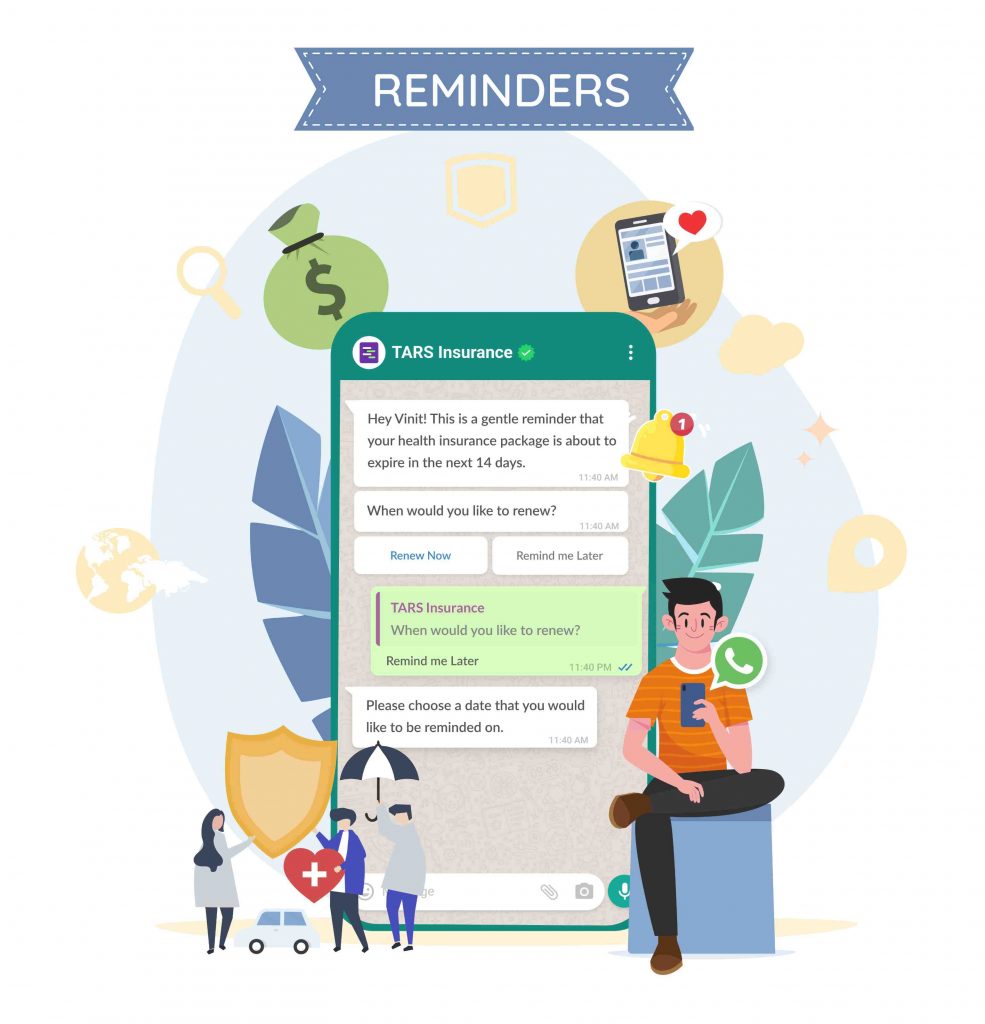 Life Insurance, Car Insurance, Home Insurance… the list goes on and on. Keeping track of every premium payment and every insurance renewal can be quite the hassle for your customers; and they need timely reminders to keep investing in their risk-free future.
That's where we come in.
Using the Ongoing Campaigns Feature in the Tars WhatsApp Engagement Suite, your insurance co. can automatically trigger interactive notifications when customers meet predefined conditions.
From reminders about premium payments to insurance renewals, you can now automatically create these hyper-personalized touchpoints that reduce late payments and create a more engaged customer-base.
5. Immediate Customer Support
Benefit: Build Customer Trust, Reduce Turnaround Time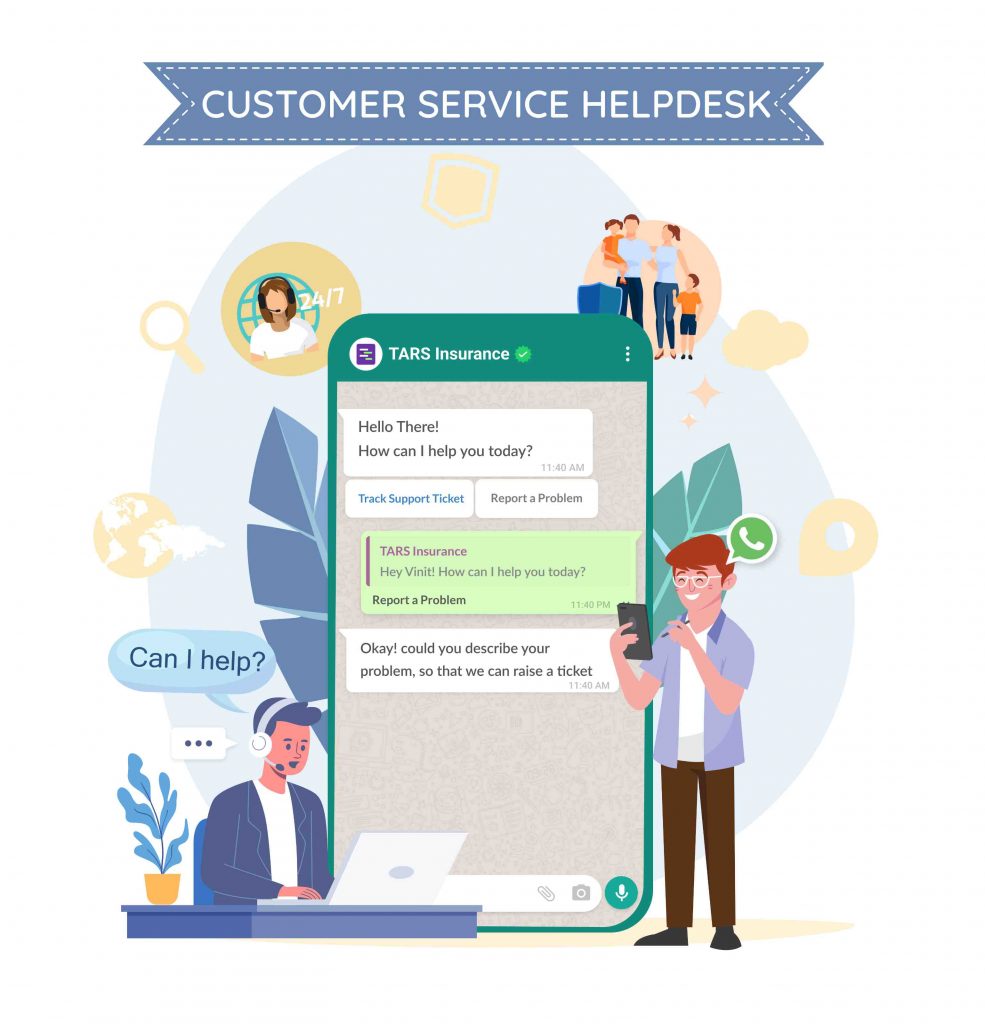 The insurance sector runs on competing levels of customer trust. And trust requires speedy resolution of all queries, claims & support tickets, not once — but constantly.
Since hiring an army of live agents is cost-ineffective, you can get all your commonly-asked customer support queries — about benefits and coverage, claim submission, beneficiary changes, policy add-ons etc. — answered automatically, 24×7, through the Tars WhatsApp Engagement Suite.

How To Get Started With Tars WhatsApp Engagement Suite?
First the prerequisites that you will need:
A Facebook Business Manager Account. Click here to to know how
A WhatsApp Number that is not linked to any consumer or business app.
Done? Now here are the actual steps to get started:
Fill-out our WABA submission form, verify your phone number with OTP and generate an API token.
Connect your WABA number with your Tars Account. Click here to know how
Build a workflow in our no code, DIY Chatbot Builder.
Get templates approved. Click here to know how
Publish Chatbot & Run WhatsApp Campaigns
Book a demo with us today and someone from our team will personally walk you through this entire implementation process!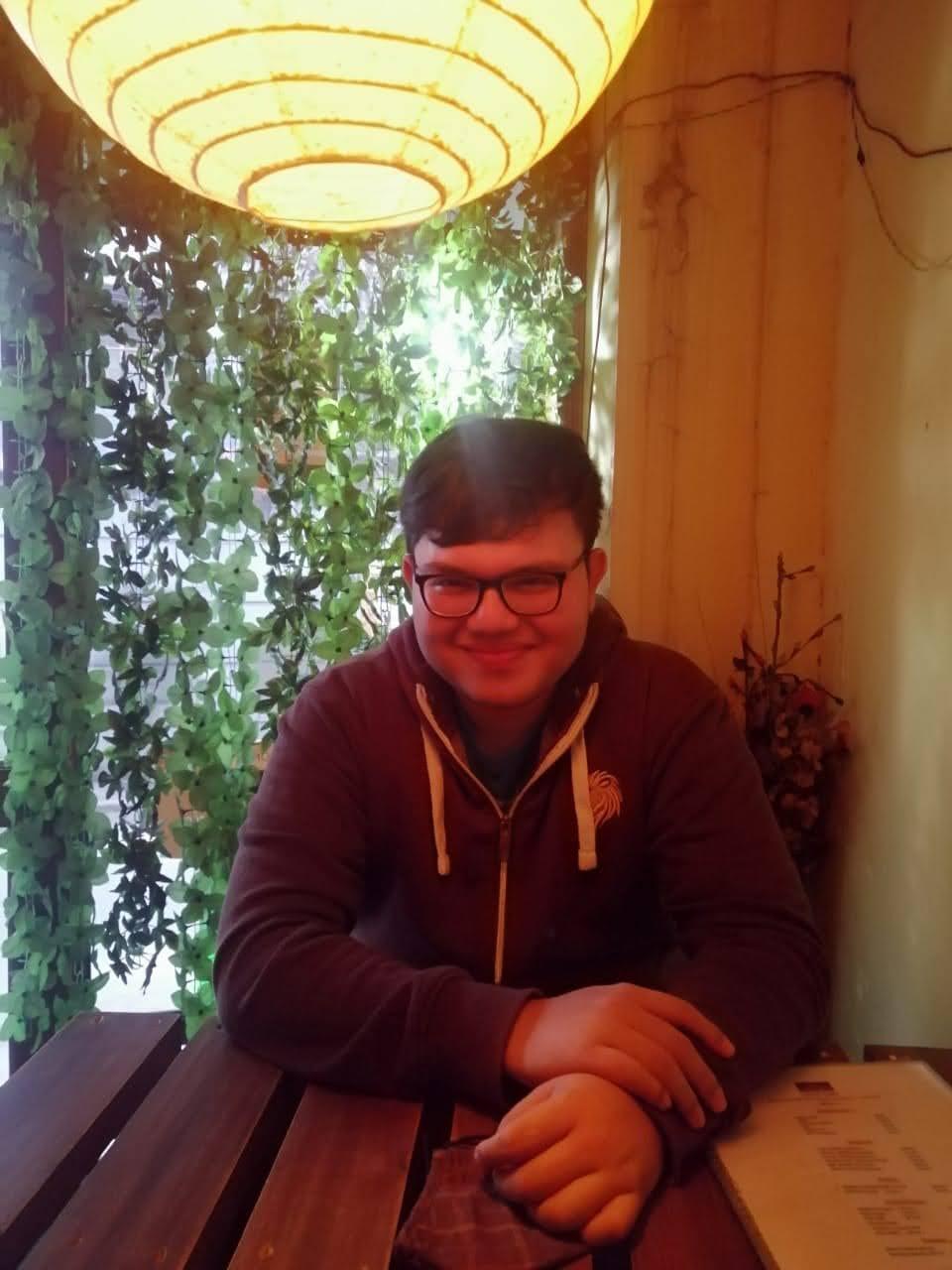 Soham is a content marketer on the Tars team. When he's not writing kickass blog posts like the one you just read he's reading obscure articles from history's foremost anti-enlightenment thinkers and writing treatises to send to his 3 substack subscribers.