But this is not happening.
I have talked to ~700 SMBs and startup founders in the last 6 months and you know what they said:
They think users don't make buying decisions on mobile
This is certainly not true. Low conversion on mobile web doesn't mean people don't buy there, it means you have a terrible mobile experience.
Think about it. What do people generally do in a mobile browser— they read news and articles, buy stuff and discover things and services. Most likely, new users are going to discover your business via a google search and their first interaction with you needs to be good enough for them to convert into a customer.
2. We have a mobile app, mobile site doesn't matter much
How many new apps have you downloaded in the last month? And how many apps do you regularly use?
The answer to the former would be zero for a lot of us and the latter is generally 5–6 (mix of messaging, social media, productivity and games).
It's highly unlikely people are going to download your new food ordering or appointment booking app unless and until it's a very high frequent use-case. And that's why mobile site is a good opportunity to convert your visitors. They have reached you already and all you got to do now is provide them a frictionless experience.
---
Here is what I believe is wrong with the mobile sites as they exist today and how we can make the conversions on mobile landing pages better :
Make your site so fast that it can load on 2G and 3G networks
Mobile users are on low-end networks most of the time and we can't expect them to wait for the page to load. This Spring 2014 report by Radware shows that the majority of visitors will abandon a site after waiting 3 seconds for it to load.
What's the solution to this : Make your site load within 3 seconds!!
And how do you do that – strip down all the extra fat and keep only what you want the user to do. If you are a spa taking appointments online, you just need to have slot booking and prices in there. Nobody wants those heavy graphics or information about your team or privacy policy.
Google AMP(Accelerated Mobile Pages) is an interesting approach in this regard which sets an open standard for any publisher to have pages load quickly on mobile devices. Here is how you can get started with AMP.
2. Reimagine the design for mobile
Most of the mobile websites are created through responsive design wherein we try to optimise the desktop site for mobile device. Problem here is that responsive sites still download all or most of the desktop page payload, even if much of it is not displayed on screen.
Design for mobile needs to be reimagined.
At Tars, we have been thinking a lot about this problem and have created a completely reimagined interface for mobile devices. It's a chat like interface similar to your WhatsApp or Messenger which makes the conversations more human, simple and intuitive. User is still doing the same thing — making an order, booking a service, giving feedback or placing a support request here. But you have made his life easier by giving him something he loves to do — CHAT.
Imagine landing on a page which just has an option to "Chat and complete the checkout process".
Wouldn't you love that?
3. Make the checkout process really simple. Avoid information overload.
There is limited space on a mobile screen. Nobody wants to pinch, zoom-in and make way through the whole process. Keep the buying process as simple as possible, reduce the number of fields, don't collect or show a lot of information and make every effort to make it dead easy for your user.
You are leaving a huge channel untapped if you fail to optimise your mobile-web. Act on it right away.
Need feedback on your current mobile strategy? Drop me a note, will be happy to help.
We are a bunch of nice people working to create something really cool and valuable for our customers. Interested in working with us? Drop me a line at ish[at]hellotars.com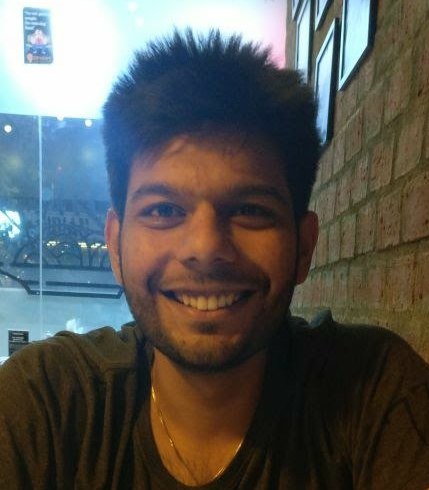 Ish is the co-founder at Tars. His day-to-day activities primarily involve making sure that the Tars tech team doesn't burn the office to the ground. In the process, Ish has become the world champion at using a fire extinguisher and intends to participate in the World Fire Extinguisher championship next year.