Ok so you've built a WhatsApp Chatbot and you're ready to yield all that WhatsApp-y goodness for your marketing/sales/customer service team. Well, there's one more step you need to complete before that can happen:
Getting your customers to actually talk to the bot!
Here are four ways customers can access your WhatsApp Bot👇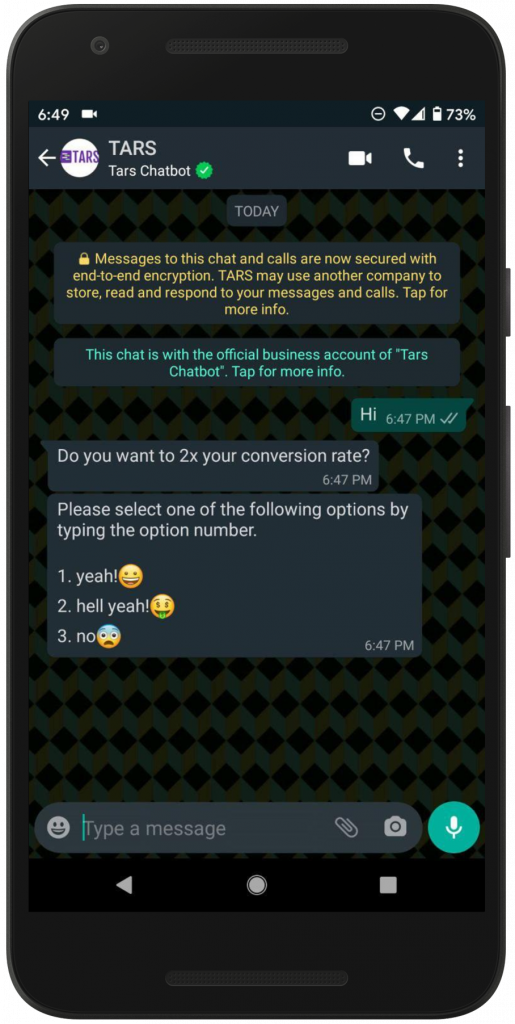 Saying "Hi"
This is quite literally as easy as it sounds. Put your WhatsApp Business Number on your website, landing pages, in your email footers, and tell your customers to contact you there.
If they take you up on your offer and message the number, you're in business! The WhatsApp Chatbot will handle the rest.
Clicking on a WhatsApp Website Widget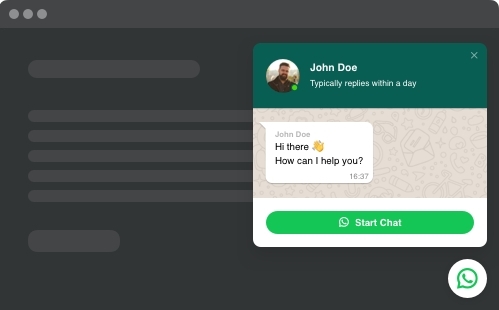 Customer service widgets have become a ubiquitous element of websites across the web, and you can use the same tech to bring people to your WhatsApp chatbot.
Using a service like ElfSight or WidgetWhats, you can add a WhatsApp widget to your website that drops visitors right into a conversation with your WhatsApp Chatbot.
Clicking on your Facebook Ads
We already talked about this earlier but Facebook gives you the option of sending people who click on your ads to a WhatsApp Business conversation.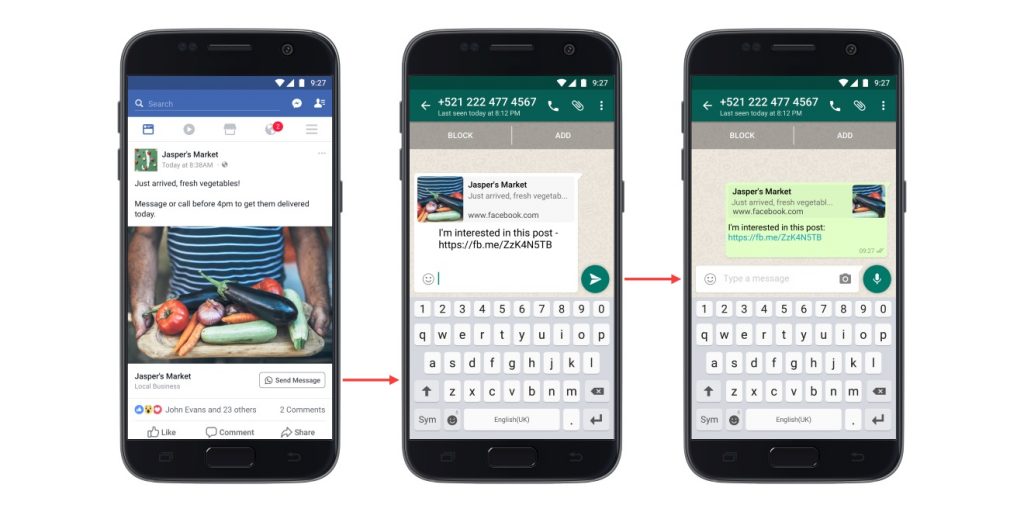 If you have a chatbot setup on your WhatsApp Business number then it will talk to all of the people who click on your WhatsApp-enabled ads
Scanning A QR Code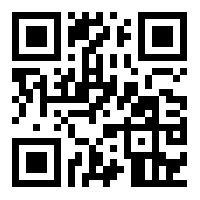 QR codes used to be a niche technology used only by tech enthusiasts but with QR readers built-in to the default camera apps on most phones, everyone today knows how to use QR codes!
You can put a link to your WhatsApp Chatbot behind a QR code and post the QR code up on posters, billboards, and brochures in the real world (shocking I know) so that your customers can get in touch with your WhatsApp Chatbot.
Getting Started with WhatsApp Chatbots
That's where we come into the picture.
If you're already convinced and want to start the process of building a WhatsApp Chatbot, you can either signup for our WhatsApp Chatbot builder or book a free consultation with one of our conversational designers.
If you want to learn more about the technology, check out our webinar on WhatsApp Chatbots.
In it, we cover literally everything there is to know about the technology in a little less than an hour, so if you have the time I highly recommend that you check it out.
If you prefer reading, you can check out the other posts that we have created about WhatsApp Chatbots:
How to build a WhatsApp Chatbot
What is a WhatsApp Chatbot?
WhatsApp Business API vs WhatsApp Business Number: Which option is best for you?
How to automate customer service using a WhatsApp Chatbot
How to generate more leads using a WhatsApp Chatbot
How to book more sales calls using a WhatsApp Chatbot
How to increase Facebook Ad ROI using a WhatsApp Chatbot
How to conduct User Engagement Quizzes through a WhatsApp Chatbot
Download "The Ultimate Guide to WhatsApp Chatbots" Ebook👇🏻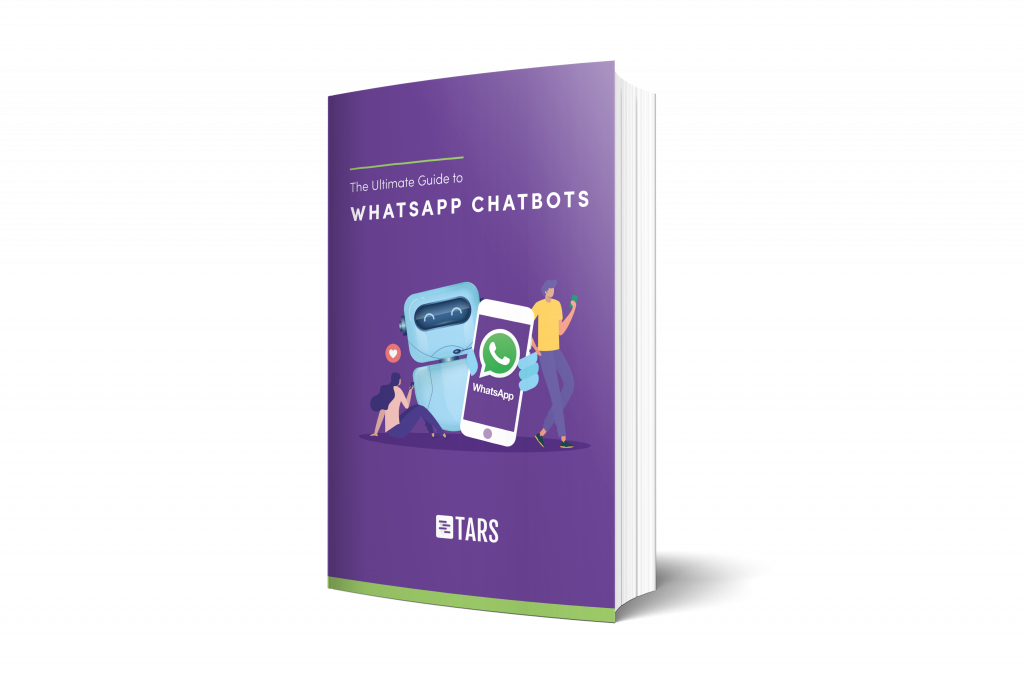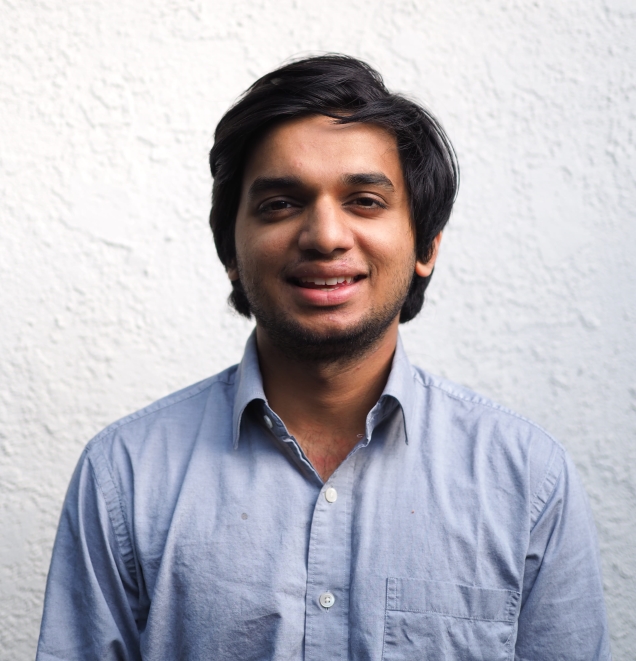 Arnav is the Director of Content Marketing at Tars. He spends most days building bots, writing about conversational design and scrolling through Giphy's trending section looking for the gifs that go into the Tars Newsletter.