Imagine having a call center with not hundreds, not thousands, but millions of customer support reps who never go to sleep and can literally come into work every single day of the year, regardless of whether it's a holiday or whether there's a global health crisis in effect.
That would be pretty awesome right?
Well, that's the promise of WhatsApp chatbots.
Using a single WhatsApp chatbot you can automate up to 70% of your customer service interactions, deliver a better customer service experience, and save money.
The Problem
The aim of any good customer service operation is to help customers get the most out of a company's product or services.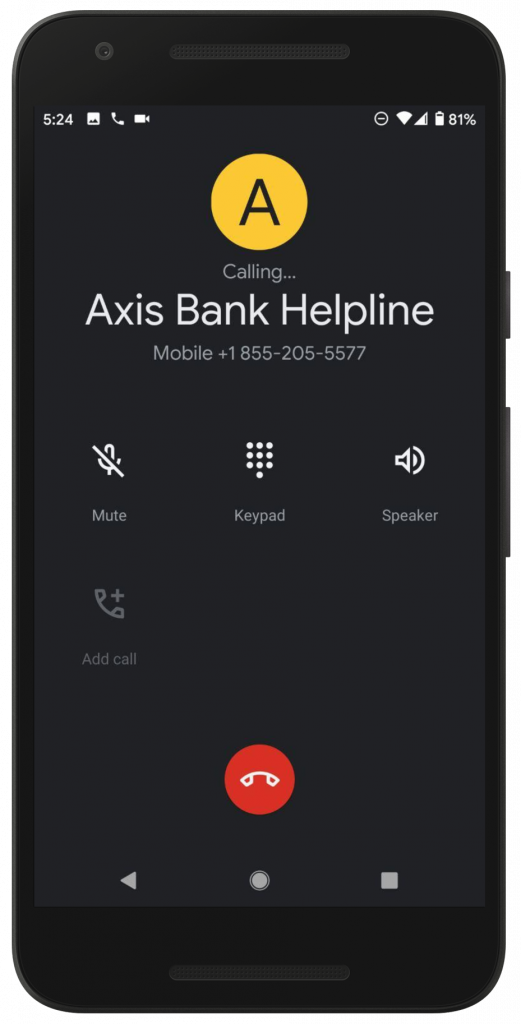 Traditionally, there have been only two ways of achieving this. The first involves hiring customer service reps who can jump onto a call or chat with a customer to guide them through any questions they might have or direct them towards useful resources. This approach is great because customers find it easy to talk to human beings and with good reason! As a species, we're pretty good at understanding complex problems
The only issue with this approach is that it is expensive.
Implementing a human-assisted customer support system requires businesses to invest time, effort, and money to hire, train, and manage reps. The end result is that even if your company is moderately successful at pulling in customers, the ratio of customer service interactions to customer support reps is going to be relatively high, and what you end up with is long wait-times on both phone and live chat, both of which kill customer satisfaction.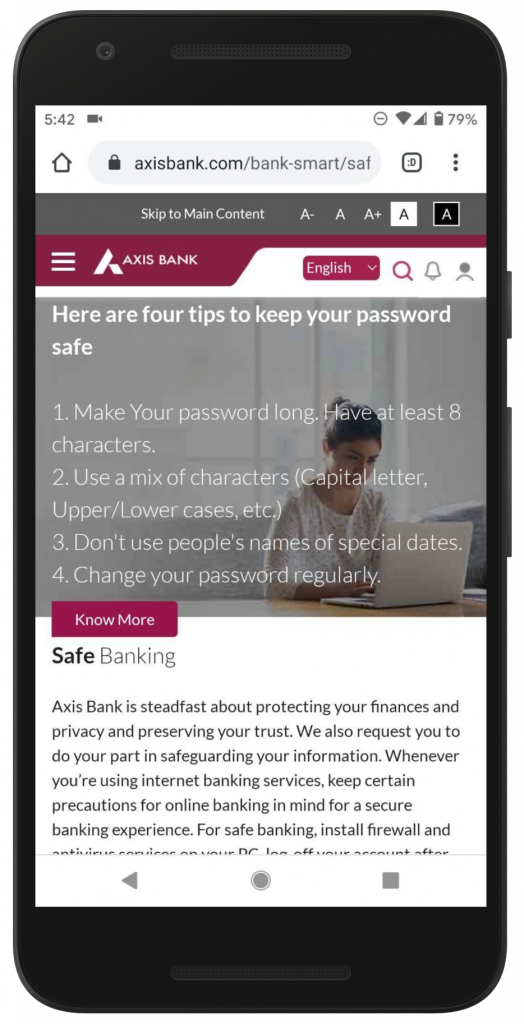 The Imperfect Solution
Most companies try to get around the cost issue of human reps by creating online resources (e.g. blogs, videos, knowledge bases, forums) to convey the exact same information without human involvement, but let's be real, no customer is actually using those resources. The average customer barely has the attention span to read through a single Facebook or Linkedin Post let alone an entire blogpost explaining how they can better use your product or services. When they call your customer service helpline they are probably going to ignore the automated message that says "if you don't want to wait to check out our online help portal," and get frustrated while they wait on hold to talk to a human.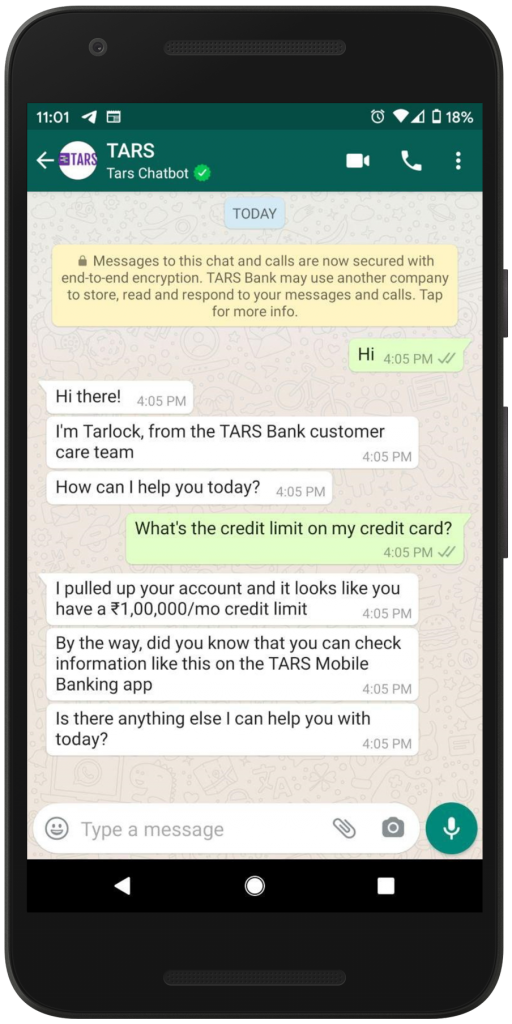 WhatsApp Chatbots are the Solution
WhatsApp chatbots can basically function as fully automated versions of your human customer support reps. They can engage in completely unassisted conversations with your customers and guide them through any queries, doubts or issues that they might have all in the comfort of WhatsApp, an app that most customers are already familiar with.
Think of WhatsApp chatbots as the ideal middle ground between the un-engaging but cheap self-service approach of online resources and the super-engaging but the expensive approach of human reps. They recreate the conversational feel of the human approach, so people are actually willing to interact with them, but at the end of the day they are still just regular pieces of software under the hood, so they can run 24x7x365 just like your online resources.

How to get started with WhatsApp Chatbots
We've prepared some resources to get you setup.
If you're already convinced and want to start the process of building a WhatsApp Chatbot, you can either signup for our WhatsApp Chatbot builder or book a free consultation with one of our WhatsApp Chatbot implementation experts.
If you want to learn more about the technology, check out our webinar on WhatsApp Chatbots.

In it, we cover literally everything there is to know about the technology in a little less than an hour, so if you have the time I highly recommend that you check it out.
If you prefer reading, you can check out the other posts that we have created about WhatsApp Chatbots:
How to build a WhatsApp Chatbot
What is a WhatsApp Chatbot?
WhatsApp Business API vs WhatsApp Business Number: Which option is best for you?
How to generate more leads using a WhatsApp Chatbot
How to book more sales calls using a WhatsApp Chatbot
How to increase Facebook Ad ROI using a WhatsApp Chatbot
How to conduct User Engagement Quizzes through a WhatsApp Chatbot
4 Ways to bring users to your WhatsApp Chatbot
Download "The Ultimate Guide to WhatsApp Chatbots" Ebook👇🏻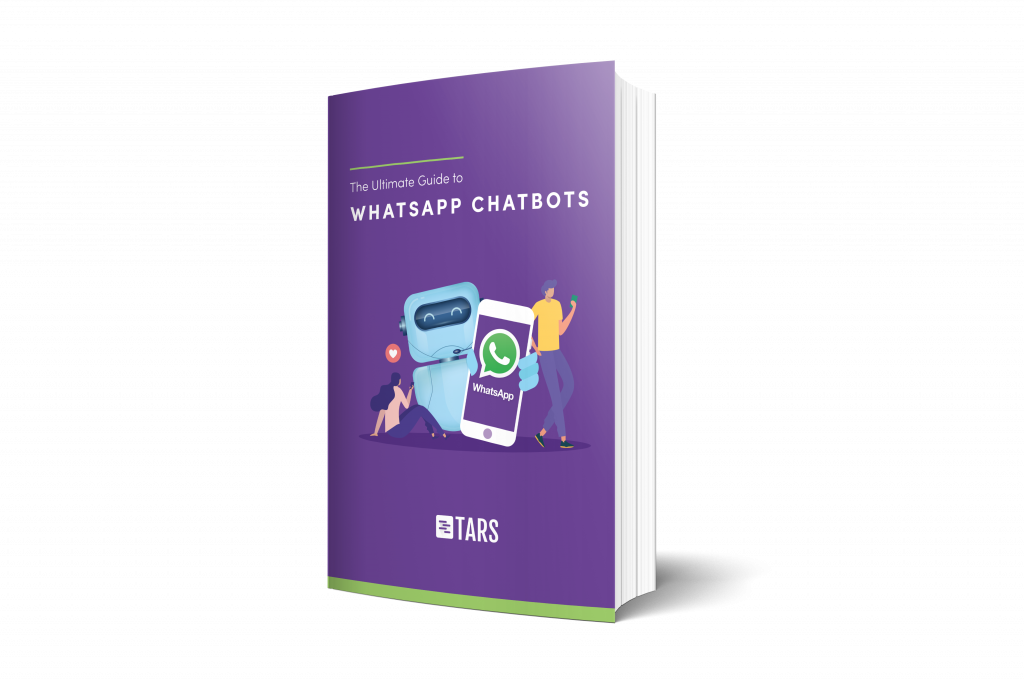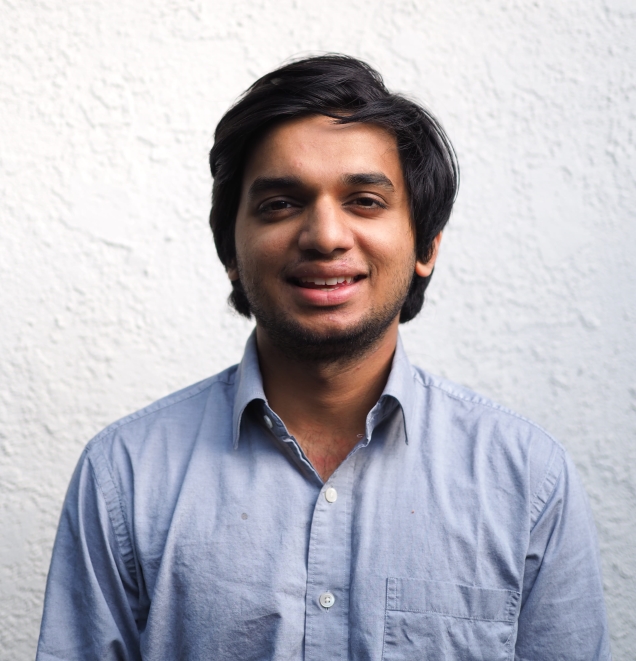 Arnav is the Director of Content Marketing at Tars. He spends most days building bots, writing about conversational design and scrolling through Giphy's trending section looking for the gifs that go into the Tars Newsletter.