Running a small business is not easy😅
You need to handle everything from sales to customer support to marketing all on your own, and unsurprisingly things can start to feel overwhelming pretty quickly🥵
Preston Martelly, and his agency Javalogix, are helping entrepreneurs ease this burden by taking digital marketing off their plate👍
We spoke to Preston about how he helps small businesses leverage chatbots🤖 (and traditional digital marketing techniques) to capture more leads and grow their businesses📈
About Preston…
Preston runs javalogix.ca, a full-service marketing agency that helps small businesses with their lead generation needs whether that means Web design, Social Media Marketing, Search Engine Marketing or increasingly Automation (Chatbots, Funnels, etc.).
Who are Javalogix's customers
Javalogix is most successful with business owners who have a good understanding of their ideal customers, core offerings and have a system in place to handle the influx of customers. Generally, this means local businesses with mid to high ticket products/services like Realtors, Mortgage Agents, Contractors and make $10k+ monthly
What marketing problems do they face
It's very broad. Most of Javalogix's customers are aware of the importance of digital marketing but lack the know-how or time to do it themselves. Preston uses his passion for digital marketing (and hard-earned expertise) to help these customers out, by taking their lead generation operation of their plate.
Where do chatbots fit into all of this
Javalogix uses chatbots for lead generation and customer service automation. When forms have low conversion rates, Preston has found that chatbots can add increased engagement which increases conversion rate. Similarly, since a lot of his customers are small businesses with few employees, being available to answer common queries is difficult, and TARS chatbots help fill the resource gap by guiding those uncertain prospects to the info that they need to convert.
How does Javalogix pitch chatbots to customers
While chatbots are a very new technology, most of Preston's customers have heard of them before, but they don't understand what they do, how they work and have the misguided notion that they are too expensive.
To ease customers into the idea of trying out a technology that might seem intimidating, he uses regular text-messaging apps like WhatsApp and Messenger to explain the basic functionality of the bots, and then describes exactly how it will actually save them money.
Favorite TARS Features
When Preston first got into the chatbot game he tried out a bunch of different builders, but what drew him back to TARS was the versatility of the platform. Whether he wanted to embed images, videos, gifs or even custom HTML, the TARS builder let him customize his workflow where other builders wouldn't. This has helped him deliver lead generation experiences that delight his customers and deliver the stellar results that make him one of the most prolific bot makers on the TARS platform.
Before you leave…
Preston is going to be running a chatbot training in the coming month in which he explains:
Everything you need to know to build a lead gen chatbot🔨
How you can monetize chatbots (e.g. in affiliate campaigns)💰
How you can pitch chatbots to your customers🥂
If you're interested in signing up, check out his leadgen chatbot over HERE
Interested in being interviewed on an episode of TARS conversations?
Reach out to Arnav at arnav@hellotars.com and we'll set it up.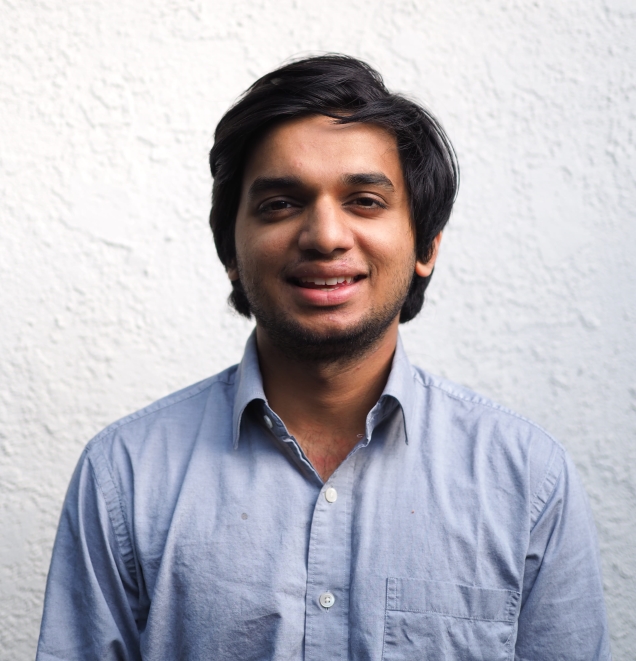 Arnav is the Director of Content Marketing at Tars. He spends most days building bots, writing about conversational design and scrolling through Giphy's trending section looking for the gifs that go into the Tars Newsletter.