Small business owners often struggle to engage their customers online and it causes their business to suffer.
This week, we spoke to Mike McGreevy at ZoomOut Group, about how he is using chatbots to help solve this problem.
Check out the full interview below👇
Who Is Mike McGreevy?
Mike runs a one-man marketing agency called ZoomOut that helps small businesses refine their digital marketing strategy, sales strategy, branding and messaging. At its core, his job is to solve the marketing and sales problems that small business owners just don't have the time nor the know-how to solve.

What Is The Profile Of Mike's Customers?
The businesses Mike deals with are really small. They generally have only about 3-10 people in on their team.
For example, he is currently is working with several highly productive real estate agent teams (who are moving 100+ homes a year), a moving company, a construction company.
How Is Mike Using Chatbots?
Like many other builders on the TARS platform, Mike uses chatbots to boost his customers' conversion rates. In his view, bots just convert more visitors than a regular web form. He has observed that bots on his customers' sites, people are just willing to share more information with a bot than they are with a form and at the end of the day that results in more leads and more business.

Why Are More People Talking To The Bot Than Filling Out A Form?
Mike's believes that at a fundamental level, human beings are wired to interact with other human beings, not a bunch of empty form fields on a screen. As such, prospects are drawn to chatbots because they offer the promise of a more personable buyer journey that feels not only more engaging but more comfortable.
Additionally, he believes that the one-step-at-a-time lead gen approach of bots makes the entire buyer journey seem much more manageable in the customer's eyes, compared to a form where every single form field is visible right from the get go.
How Does Mike Track The Value Of Its Bots?
His primary form of data tracking is the TARS data analytics section, which allows him to give his end clients meaningful insights into exactly how many people are interacting with the bot, how many of those people are converting into leads and perhaps more importantly how many aren't.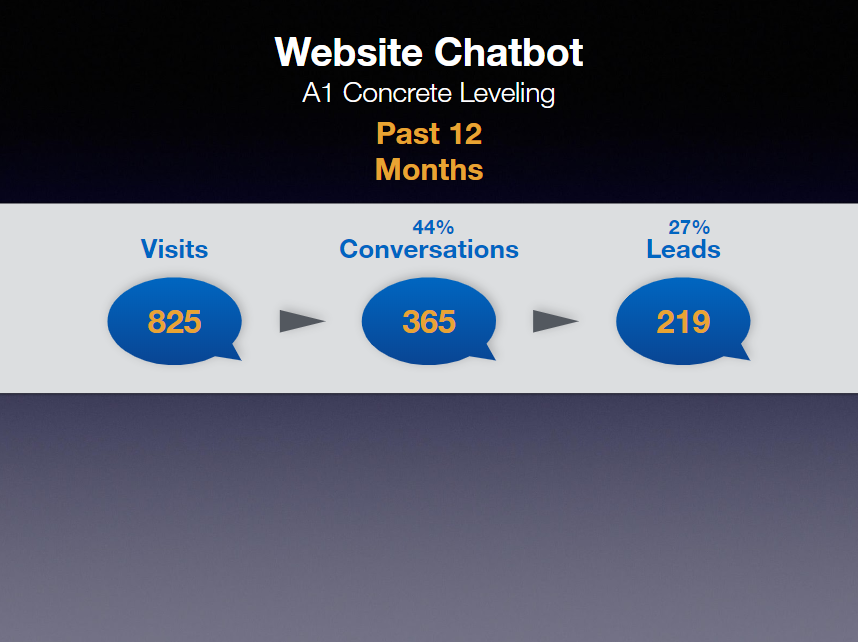 Additionally, Mike directly asks users within the bot flow lead attribution questions to ask where they came from so that he can give his clients a sense of where their customers are coming from, and more importantly identify which channels they can double down on to get more business.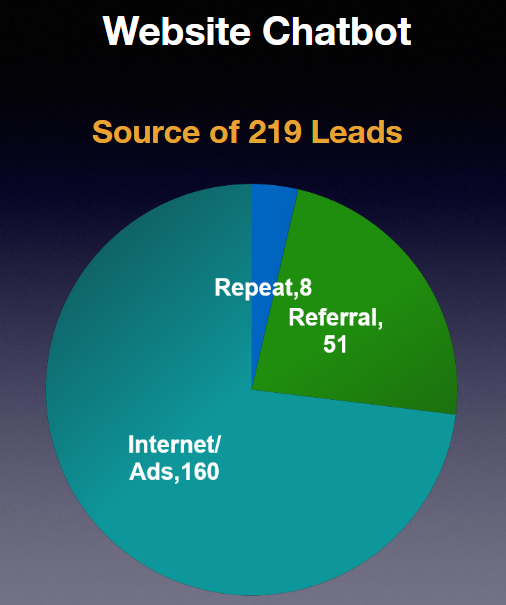 How Does Mike Pitch Chatbots To His Customers?
Mike's secret to pitching chatbots to his customers is not to pitch them at all! Instead, he shows them what value they will see before final deployment. In practice, this means building out demos complete with the customer's branding and letting them take it for a spin. From there, the intuition about bots being better than forms kicks in and most customers say that they want them.

Any Other Tips For Agencies Looking To Sell Chatbots To Client?
Mike has two key tips for agencies looking to replicate his success:
A Company Website Is Your Best Friend
A company's website (all the menus, tabs, etc.) is a great starting point to figure out what you should incorporate into their chatbot. All the info, all the lead gen flows, all the FAQs that you find will give you a good sense of what is important and what isn't, and goes a long way in helping you build better demos.
Tone down your expectations
As marketers, it's really easy to get carried away with all of the potential use cases for a new tech like chatbots. This optimism can be great because it encourages us to try new things where others wouldn't but it comes with some downsides. In the context of chatbots, thinking too big can often result in overly complex flows that over-promise and under-deliver. As such, Mike recommends that you try to focus your bot on doing one thing well instead of doing everything poorly. He starts out with the smallest conversational flow possible (i.e. just the leadgen) and then slowly adds more functionality on top as time passes on.
Favorite Features
As always, we asked Mike what features he liked about the TARS builder. He pointed out two in particular that stood out to him:
Personalization
At the core Mike's approach to marketing is to make his clients' online presence feel more human. In a chatbot, the conversational interface goes a long way in achieving that. Just the fact that you are talking to the customer instead of showing them info allows you to channel a company voice that feels more personal and human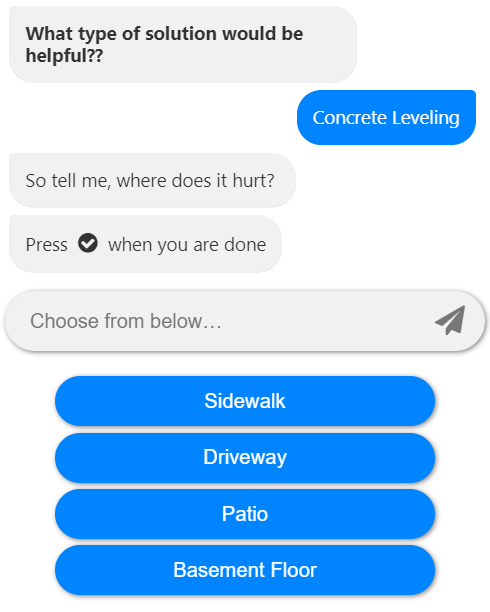 Integrations
Mike also likes the fact that the TARS builder allows for seamless data integrations through the Zapier functionality. This allows him to keep his customers' funnels organized and efficient regardless of how many leads he brings in or campaigns he runs.
Interested in being interviewed on an episode of TARS conversations?
Reach out to Arnav at arnav@hellotars.com and we'll set it up.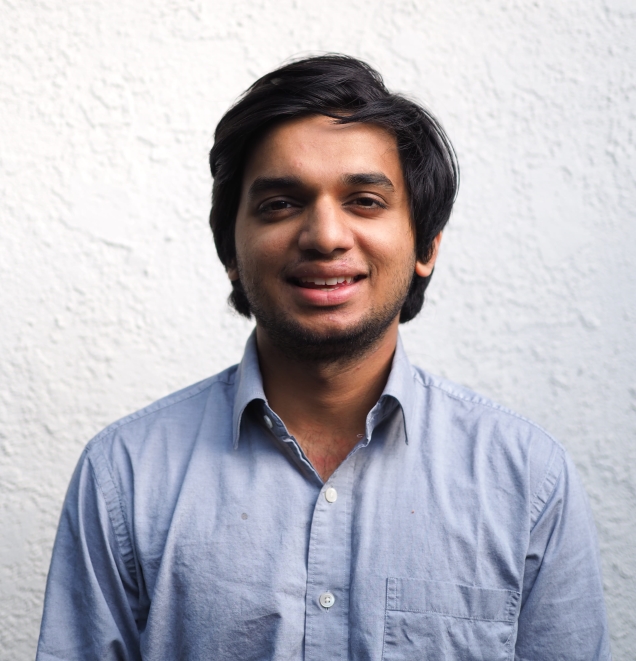 Arnav is the Director of Content Marketing at Tars. He spends most days building bots, writing about conversational design and scrolling through Giphy's trending section looking for the gifs that go into the Tars Newsletter.